CHARLES DARWIN UNIVERSITY
YOUR OPENING TO UNIVERSITY LIFE
Charles Darwin University's popular Open Day promises to be better than ever this year.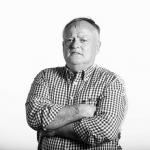 Words by

Nigel Adlam
Published

04 July 2021

This free event is a one-stop shop for Territorians to explore higher education and vocational training study options for themselves or their staff.
The university has this year moved Open Day from its campus at Casuarina to CDU Stadium, which is inside the netball complex at Marrara Sporting Complex in Darwin.
"We wanted to take Open Day into the community and hosting it at CDU Stadium also helps us to create a covid-safe event," says Marissa Briston, manager of student recruitment and events at CDU.
CDU's Open Day will take place from 10am-2pm on Sunday, August 29.
It usually attracts 3000-4000 people.
"It's an informative and fun day," says Marissa. "A lot of families turn up, using it as an opportunity to have a fun day out while also finding out about study options."
Along with a range of fun activities, helpful CDU teaching and student support staff will be at booths, ready to share information and answer questions about all of the university's 300 short courses, higher education degrees and vocational training qualifications.
They can talk about everything from course structure and fees to career outcomes and pathways to study.
Student ambassadors will also be mingling, happy to talk about their experiences of studying at a top 100 university globally for quality education.
One of the ambassadors, Jemima Fernandes, says she enjoys the flexibility in her law studies.
"If I don't want to attend a lecture, I can watch it online," she says.
Jemima, aged 19, who is in the second year of her three-year degree, enjoys the friendliness and opportunities in Darwin.
Another ambassador, Sonal Pereira, who is studying for her master's degree in software engineering, says she gets a lot of help with her studies.
"My classes are smaller, so the professors always have time for me, even after hours," she says.
The ambassadors, like many CDU students, are gearing up to start or continue their careers at a time when the Territory's economy is rebounding strongly.
By choosing CDU – a top two Australian university for graduate jobs and pay and the NT Trainer of the Year for three years running – they'll graduate ready to make an impact in their industry.
Attend Open Day to explore study options at CDU. 10am-2pm, 29 August 2021 at CDU Stadium, Marrara, Darwin. Find out more: cdu.edu.au/openday