DARWIN INTERNATIONAL AIRPORT
WORLD-CLASS RESORT FOR THE TERRITORY
One of the most go-ahead companies in the Northern Territory is to transform the twin hotels at Darwin International Airport into a world-class resort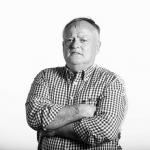 Words by

Nigel Adlam
Published

04 July 2021

Darwin-based Airport Development Group is spending $25 million on redeveloping the Mercure and Novotel hotels, which are walking distance from the terminal. Work has already started.
Six new luxury villas at the Mercure – each with their own plunge pool – are expected to be open within weeks.
The investment demonstrates great faith in the Territory's future and is a morale-booster for local business.
It is part of a masterplan to create a Changi-style "metropolis" at the Darwin Airport – a central business, retail and entertainment hub, which already houses everything from Bunnings to a dog day care centre.
The airport covers 310 hectares with 83 hectares still available for development.
Territory subcontractors, including Aboriginal-owned companies, are expected to gain work on the resort project.
"We are particularly keen for Indigenous business to benefit," says Airport Development Group Executive General Manager Property and Terminal Ross Baynes. "We want to partner with Indigenous businesses for maintenance and construction.
"This is about providing genuine opportunities for Indigenous people." Indigenous Territorians will also be trained and offered jobs at the resort.
ADG, which owns Darwin, Alice Springs and Tennant Creek airports and employs more than 1600 people when airport leasees are taken into account, is working on a plan to make the airport and businesses within Darwin Airport Central carbon neutral within five years.
The airport intends to extend its 10MW solar capacity by fitting solar panels on the roofs of the Mercure and Novotel.
Mr Baynes says the acquisition of the two hotels earlier this year marks the beginning of ambitious expansion plans to expand the business into Western Australia's Kimberley region and Queensland's Carpentaria.
"Our focus is on improving tourism product offerings across the Top End and capitalise on the interest Australians have in visiting the Top End. "
As a Darwin-based company, we are very confident in the unique offerings the Top End has and this confidence is reflected in our plans for growth and expansion."
A top-flight hotelier, Erich Friedl, has been brought in to manage the 181-room Mercure and 131-room Novotel and oversee the transformation of the hotels into a single standalone destination.
He is a chef by profession and plans to raise the food, beverage and service standards to a new level.
Mr Friedl, who was trained in Austria and Switzerland, considered the epicentre of world-class hospitality standards, has started the improvement in a simple way – by opening a serviced coffee station in the Mercure lobby.
Grander plans include a lagoon pool, new poolside bars and a restaurant, and beautiful tropical landscaping.
Territorians will be pleased that the popular Loong Fong restaurant at the Novotel is staying – and being upgraded.
Mr Friedl, who started his hospitality career as a humble kitchen hand and built himself up to become an executive chef and then hotel manager, says: "I want people staying and eating here to have an unforgettable experience."
He insists on the highest standards of service.
"We want to attract the best staff – people who know that we offer them a great career in the industry."
Mr Friedl believes the resort will be a perfect venue for functions, such as weddings and corporate events.
NT Airports Chief Executive Tony Edmondstone says the vision is to provide visitors to the resort with an experience that reflects all the Territory has to offer – "our unique lifestyle, ancient cultures and stunning landscapes".
"When completed this resort will provide a wonderful base from which to explore all the Top End has to offer."
It has been decided that the new resort will be enriched with Aboriginal art and themes, inside and out – an appropriate reminder that the world-class destination is on the land of the world's oldest surviving culture.
Larrakia Nation provided Indigenous artwork for use in the concept drawings.