The Australian Industry And Defence Network
WORKING TO BUILD DEFENCE INDUSTRY
The Australian Industry and Defence Network – Northern Territory is the premier representative body for the Defence and national security industry in the NT.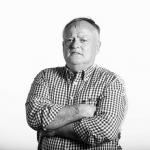 Words by

Nigel Adlam
Published

06 October 2021

AIDN-NT members benefit from a range of services, training and support aimed at enhancing their capability to win Defence work and succeed in the industry.
In partnership with the NT Government's Defence and National Security Strategy 2017, AIDN-NT plays a key support role in contributing to the security of Australia. As a key economic growth area in the Territory, Defence and Defence industries provide a range of emerging opportunities through investments in facilities, assets, and equipment.
As a key member of this regional Defence Hub in the North, AIDN-NT is well placed as a conduit between Government and industry to foster growth, increased business competitiveness and a suitably skilled workforce.
AIDN-NT supports its members to achieve their goals in the Defence support industry, providing direct support on how to market their businesses to prime contractors, meet local and national decision-makers in the Defence Industry and receive valuable and on-point information about Defence procurement and projects.
The AIDN-NT mission is to work with its trusted partners to represent, connect, develop and promote the capability of the NT Defence support industry to secure an increasing share of Defence and national security opportunities.
Its vision is to create a strong, growing, and sustainable NT Defence support industry with the capability and capacity to align to and support local, national, and global Defence and national security.
AIDN-NT is made up of members and a board consisting of President Steven Ludwig, Vice President Jim Walker and committee members Annette Souter, Grant Orr, Matt Strudwick, Jonathon Hewitson and Belinda Wilson. All board members are heavily involved in the Defence industry and work in a voluntary capacity for AIDN-NT.
The board recently appointed David Milne as Executive Officer. He joins at an exciting and busy time for SMEs in the Defence sector and for AIDN-NT itself.
Mr Milne, the first contact most people will have when dealing with AIDN-NT, is a highly motivated and focussed professional, with over 35 years of management experience.
His Defence career started with the Adelaide University Regiment in 1982 at the age of 17 and ended when he retired as Lieutenant Colonel, Head of Corp – Australian Army Cadets – NT Battalion in 2019.
The board says it looks forward to working with Mr Milne as it continues to strive for more work opportunities in the Defence sector for members and to keep AIDN-NT at the forefront of Defence and industry-related business matters in the NT.
For further information on joining AIDN-NT, visit
www.aidnnt.com.au, email
eo@aidnnt.com.au or call 08 89996207.