Northern Land Council
WORKING HARD TO IMPROVE LIVES OUT BUSH
The Northern Land Council is one of the most important Aboriginal organisations in Australia.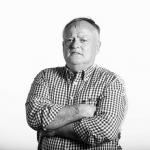 Words by

Nigel Adlam
Published

01 April 2021

The Northern Land Council is one of the most important Aboriginal organisations in Australia. But few people understand how it operates.
One of the greatest misunderstandings is that the land council makes decisions on behalf of Traditional Owners.
In fact, the power is exercised the other way round – Traditional Owners tell the NLC what they want done and the land council is obliged to carry out their wishes.
Chairman Samuel Bush-Blanasi says: "We don't tell Traditional Owners what to do. They have the final say. If they say no, it's no."
That final say is enshrined in the Commonwealth legislation that establishes and sets out the powers and functions of the NLC, the Aboriginal Land Rights (Northern Territory) Act 1976, also known as the Land Rights Act.
Mr Bush-Blanasi says non-Indigenous people rarely understand the enormous complexity of Aboriginal land stewardship, especially in the NLC's area in the Top End of the NT where there are many language groups.
"Many people don't understand our law and culture. There are many clans in every language group and there are many language groups in the NLC area. If a proposal affects their land, they all have to be consulted. It's complicated, but that's the law – Aboriginal law as it is reflected in the Land Rights Act.
"We might all be black but one blackfella can't talk for another blackfella's country.
"Agreements on land use may take time, but we work hard to sort them as quickly as we can."
Mr Bush-Blanasi says the proponents of every development proposal must be "checked out" in the same way that non-Indigenous business people carry out due diligence on companies before going into partnerships.
Any criticism of the way Aboriginal people use their land is nearly always levelled at the NLC.
But there has been a noticeable shift in attitude among governments and business in the past decade or so – and that shift towards a more understanding and considered viewpoint is accelerating now that chief executive Marion Scrymgour has developed a strong working relationship with long-time chairman Bush-Blanasi.
The NLC is more responsive to Traditional Owners, more energetic and faster moving than ever.
One leading Darwin company owner says: "The land council is more ready than ever to talk business."
Mr Bush-Blanasi says the covid pandemic provided an opportunity to show how well the organisation can work under pressure.
"The NLC's performance during covid illustrated our effectiveness as an advocate and also as a service provider for our mob out bush."
He says over the past two years the NLC has "reset" its relationships with governments and now has strong partnerships with Chief Minister Michael Gunner and Federal Indigenous Australians Minister Ken Wyatt.
But the root principle remains: any land use agreement must benefit the Aboriginal landowners.
All Aboriginal land in the NT is owned by a series of Aboriginal Land Trusts established under the Land Rights Act.
Mr Bush-Blanasi says getting any agreement for land use – whether it be the billion-dollar Seafarms prawn project, a gas pipeline or a new clinic – has to be agreed by Traditional Owners in the same way that work on private property would have to be agreed by the owners. And that can take time.
The Land Rights Act says Traditional Owners must be allowed to make their decisions based on their "free and informed consent", which requires sit-down meetings across vast swathes of often very remote country.
The NLC is an independent body responsible for helping Aboriginal people acquire and manage their traditional lands and seas.
The stark statistics alone would be enough to make even the chief executive of a major corporation feel queasy.
The NLC has 11 offices and is made up of seven regions, covering a total of 210,000 square kilometres of land and 6024 kilometres of coastline.
It serves 36,000 Traditional Owners, 80 per cent of them living in 200 mostly remote communities.
In the last financial year, the NLC held 209 meetings with a total of 3844 Traditional Owners, some for a handful of people, others for more than 100.
They seem like simple figures – but they hide an extraordinary logistical challenge and expense. And they must be seen in light of the covid pandemic bringing a halt to meetings for the last quarter of the year.
Traditional Owners want to hear the facts face to face, not over the phone or via Zoom, which means lawyers, logistical experts and anthropologists have to travel to remote communities to set out the details of every proposal and answer questions from those that any agreement will affect most.
Proposals often have to be translated into language – and the often arcane and abstract concepts of non-Indigenous law and practices explained.
The NLC workforce has strengthened over the past year from 253 to about 280 – but so has the workload. Every department is under the pump.
NLC lawyers are involved in about 40 land claims and 30 native title claims.
More than 130 land use agreements were approved during the 2019-20 financial year, an admirable number of more than two a week, especially considering the democratic decision-making and logistics involved.
Negotiations are under way for several major projects, including the billion-dollar prawn farm at Legune, near Timber Creek, and the $22 billion Sun Cable solar power link near Elliott.
More than 30 Aboriginal-led development projects are at various stages of delivery. Aboriginal groups have ploughed nearly $8 million in royalties into community projects.
The NLC is primarily funded through the Aboriginals Benefit Account, a fund into which the Federal Government matches the amount of royalties paid from mining on Aboriginal land.
The land council celebrates its 50th anniversary in 2023. About half the land in the Territory and 55 percent of the mainland coastline is Aboriginal owned. One of the NLC's great success stories is the ranger program.
There are 15 ranger groups with 70 full-time equivalent staff, 46 percent of them women. In 2020 the NLC's Caring for Country branch was recognised at the NT Human Rights Awards by winning the Fitzgerald Social Change Award
Rangers literally care for country – doing everything from fire management, weed control and sacred site management to land and sea biodiversity surveys, cleaning up marine debris from beaches and fisheries compliance patrols.
Mr Bush-Blanasi says rangers are proud to be looking after their own land and seas.
An extension of the program is the Learning on Country initiative when students are rewarded for attending school regularly by spending time working with the rangers. The initiative is operating in 15 communities – and spreading.
The NLC is also playing a key role in the $15.75 million Homelands Project, which covers a range of community work from new water tanks and ablution blocks to improved telecommunications and access roads.
Mr Bush-Blanasi, who is a strong supporter of Learning on Country and the Homelands Project, says the NLC's work is all aimed at one thing: improving the lives of Aboriginal Australians, especially by helping them become economically independent.