WORKERS WELCOME IN LAND OF OPPORTUNITY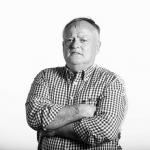 Words by

Nigel Adlam
Published

30 September 2022

The Northern Territory is striving to increase the workforce by more than 35,000 to achieve the goal of a $40 billion economy by 2030.
It's an ambitious target – and the Department of Industry, Tourism and Trade are determined to meet it in a globally competitive environment.
The NT is on the cusp of the most exciting and sustainable economic change in its history.
A string of major projects are ready to start.
Sun Cable's flagship project, the Australia-Asia Power Link, will deliver solar energy from one of the world's largest solar farms and battery storage systems in the Barkly region for 24/7 dispatch to Darwin and Singapore via a 5000 kilometre high-voltage direct current transmission system.
Core Lithium is constructing a lithium mine just outside of Darwin.
The Middle Arm Sustainable Development Precinct, a manufacturing hub master planned by the Territory Government, has received $1.5 billion backing from the Federal Government.
The NT is home to magnet and battery minerals projects, such as Nolans, Mount Peake and Finniss lithium – all crucial for clean-energy technologies.
The projects are exploring valueadding activities, such as lowemissions mineral processing and metalisation.
And the $515 million ship lift will launch a new marine maintenance and repair industry.
Economists believe these projects, building on the NT's long-established resources and primary industries, coupled with vocational education training, is a key driver to grow the workforce from 135,000 to 166,000.
Increasing the NT workforce requires focus on targeting skilled and semi-skilled migrants.
Programs and initiatives to increase the NT's workforce include:
• An $85 million commitment to grow a strong workforce by skilling and re-skilling Territorians
• Supporting employers and apprentices through providing funding for delivery of training and assessment services
• Supporting outcomes through group training arrangements, mentoring, travel/ accommodation and incentives
• Funding the Australian Apprenticeship Support Network provider to have a regional presence and face-toface support for businesses
• Using targeted programs to tackle barriers to skill development for equity groups, provide pre-employment and pathway options and build the latest skills for those who may already have a core qualification
• Increasing the number of Aboriginal Territorians entering employment through programs such as the Aboriginal Workforce grants
• Better engagement and more accessible pathways for NT youth and disadvantaged groups entering the workforce
• Affordable housing options for key service industry workers with initiatives such as the Rent Choice Rental Subsidy Scheme through Venture Housing
• Workforce Boost, a $12.8 million package of initiatives targeting workers locally, nationally and globally to fill critical skills shortages and come to work in the NT
• The Work Stay Play program, which provides payments of $1000 for up to 20 eligible workers to relocate to the NT
• Raising the profile of the NT through the Global Worker Attraction campaign and highlight the NT as a preferred destination to study, live and work
• Providing NT businesses access to a suite of resources, including images and video, to use when advertising job opportunities
• Working in partnership with local businesses to attract specific international workers and fill critical worker shortages with the Pacific Australian Labour Mobility (PALM) scheme.
The PALM program supports industry to maximise employment opportunities across the NT's tourism, hospitality, aged care, disability and agriculture workforces, and will be further expanded across all sectors including construction and mining.
NT Department of Industry, Tourism and Trade chief executive Shaun Drabsch says: "We are facilitating the growth of a skilled, agile and capable workforce to meet the future skilling needs of the NT.
"Apprentices and trainees, and the businesses that employ them, are the core of the Northern Territory's workforce and essential to the Territory economy."
He says the Global Worker Attraction campaign aims to attract people from interstate and overseas to live and work in the NT.
"This will help expand and diversify the Territory's skill base and raise the profile of the NT as a destination of choice and a place to live and work."