Why i love the Territory
WHY I LOVE THE TERRITORY
Territorians are proud of our laidback lifestyle, the weather and the stunning natural landscape on our doorstep. The Territory is quirky, creative, and full of characters and diversity.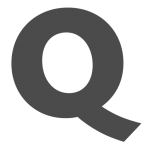 Words by

Contributor
Published

01 July 2020

Whether it's raising a family, fast-tracking your career, running a business, camping in the bush, barbecuing by the beach, watching a sunset or gazing at stars, there's plenty to love about living here.
The Why I Love the Territory series highlights the natural affinity so many of us share for the NT. Here is just a handful of inspiring locals who proudly call the Territory home. To meet some more, visit territoryday.nt.gov.au
Maureen Jipiyiliya Nampijinpa O'Keefe
Writer and storyteller Maureen Jipiyiliya Nampijinpa O'Keefe is on a mission to share
stories about her family and the desert region she loves.
Her family comes from the Devil's Marbles area, also known as Karlu Karlu, and she is a Kaytetye-Warlpiri woman born and raised in the remote Aboriginal community of Ali Curung. "The natural beauty and sounds of the desert and the stars at night – there's nothing quite like it anywhere else," says Maureen, whose work has appeared in anthologies.
The stories Maureen listened to as a child are unique to her home, her family and the Territory. "My family lived a bush life and I grew up sitting around the campfire, listening to stories … I don't want those stories to disappear."
Sanjukta Ghosh
Sanjukta Ghosh was living in Brisbane when she decided to move her family – husband Adrian Massey and their two children, Tara and Neel – to Darwin to fast-track her career in hotel management. "I'd taken almost 10 years out of my career to raise a family.
There was no way I could be a sales manager looking after four hotels in any other part of Australia. So, this was my chance, but I did have my family to consider." The stars aligned and Sanjukta moved to the Territory with her family in January 2019. They haven't looked back. "We love it here – living here is like an all-encompassing hug."
Darlene Chin
The entrepreneurial spirit runs in the Chin family. Darlene's great-grandfather, who migrated from China to the Territory in 1883, grandfather and father all ran successful multiple business interests.
"Of course, you can set up a business anywhere," says Darlene, who is third-generation Territorian. "But there's something about the Territory and the opportunities available up here that not only leads to success but enables you to contribute to the community in a meaningful way, especially if you're prepared to work hard."
Darlene is committed to making the Territory a place to be proud of – a place that is innovative and energised. "I believe in the Territory and Darwin is a great little city.
"Sure, people come and go, but you get used to it; you get really good at making new friends. I've now got a community of friends from all over the country and the world, and that's because of being here. "We live and work in a unique place."
Alex Werner
Melburnians Alex Werner and Emily Yap moved to the remote Aboriginal community of Wadeye more than three years ago – and don't intend to leave anytime soon.
The couple, who have a four-year-old daughter, Lucy, and 21-month old son, Arthur, came for work, and the chance to be immersed in an old and vibrant culture.
"We also liked the idea of our kids growing up understanding the true sense of another culture and realising the world is a much bigger place than the Melbourne suburbs," says Alex, who is the head of the primary school at Our Lady of the Sacred Heart.
Alex and Emily were surprised at how quickly they adapted to life in the Territory. "We've always had an affinity with Melbourne, but I didn't expect to not be so bothered about moving back anytime soon," Alex says.