NT Cattlemen's Association
WE'RE READY TO GROW
EACH YEAR 26 MILLION INDONESIANS CHOOSE NORTHERN TERRITORY BEEF AS PART OF THEIR NUTRITIONAL NEEDS.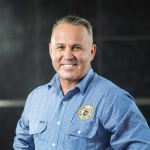 Words by

Ashley Manicaros
Published

01 October 2019

It is a staggering figure when you consider the base from which the Territory provides this product and Indonesia's population is around 260 million.
It is just one part of the exciting story that makes up the Territory's $1.2 billion beef industry. A story that involves a dedicated group of individuals along a very long supply chain. Directly and indirectly thousands benefit from the jobs generated by this export both in Australia and Indonesia.
In the last three years we have sent more than a million cattle to South East Asia and more than 800,000 of those went to Indonesia, our nearest trading partner from Darwin Port. Not bad considering the Territory's total herd size is 2.2 million.
The Territory represents 40 per cent of all of Australia's live cattle exports and the Australian Bureau of Agricultural and Resource Economics and Sciences (ABARES) identifies that as many as 53 per cent of all of Australia's live exports have links back to the NT. We do this off the back of the 700,000 sqkm land under our management and care.
And right now today we stand at the base of even bigger growth opportunities. There is on the horizon major opportunities with the ratification of the Indonesia-Australia Free Trade deal and the removal of tariffs on the export of up to 575,000 steers. This alone represents an estimated tariff saving of $13.2 million.
But it is not just about live export. In Central Australia beef producers send around 300,000 head of cattle to the domestic market. Within that group there is an ever growing number of organic producers. The Central Australian beef producers provide a diversity of breed to meet Australia's market demands.
As you can no doubt sense, cattle producers never stop, they are tireless workers seven days a week and so it seems is the insatiable appetite of you the consumers for our product.
The Territory's cattle industry is a bedrock of the NT economy. It does not matter whether you live in the urban northern suburbs of Darwin or a regional area like Tennant Creek. The cattle industry is a fundamental part of the local economy. Each consumer is part of the overall supply chain whether you realise it or not.
Each year 26 million Indonesians choose Northern Territory beef as part of their nutritional needs.
It was the cattle industry which drove the opening of regions in the NT. It was the cattle industry which drove infrastructure as regions grew to service the industry- more roads, better roads, skilled workers.
As the chief executive officer of the Northern Territory Cattlemen's Association I am fortunate enough to have a front row seat at the breadth and the depth of the industry. I follow in the footsteps of CEOs who worked tirelessly to ensure the NTCA is strong and I work in the shadows of pastoralist land owners, who, with tremendous resilience, contribute a massive amount to Australia's international trade and the Territory's gross domestic product.
However, since taking over the role it is apparent to me that the true potential of the beef industry is yet to be reached. A future which is delicately poised through a policy framework which makes our industry stronger and one which makes it weaker.
Between now and 2030 the beef industry has set some bold targets designed to deliver on the economic promise. These targets include:
doubling the value of the beef industry to more than $2 billion;
increasing the herd size by more than million head;
Opening up more than 150,000 sqkm of new grazing country to facilitate the herd increase;
Diversify our current markets to include China; and
Establish a network of meat work facilities to create a local processing industry.
All of this opens up new opportunities for jobs and stronger regions.
This first column marks the start of a new journey and over the coming months and year we intend to take you with us on a journey of discovering exactly what our industry does and why it is so important. You will learn what makes it stronger and what will make it weaker.
All the time we will be instilling in you confidence that the cattle industry in the Territory is a leader.
We will want to be able to ask:
"Have you heard how important the cattle industry is to the Territory?" So you can say: "Yea I #HerdThat." TQ