WARD KELLER: THE TERRITORY'S LAW FIRM
Northern Australia's leading law firm is celebrating its 60th anniversary with a justifiable sense of pride.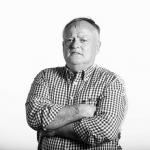 Words by

Nigel Adlam
Published

10 July 2023

Ward Keller has moved up in the world – literally and figuratively – since being founded in Darwin in 1963.
The firm, as it is now recognised, was established by Dick Ward (Dick Ward Drive is named after him) and Richard Keller.
Although the firm was founded under its present name 60 years ago, it first established in 1910 with Ross Mallam, who used to work out of the old Bell Tearooms, before undergoing several name changes.
The business has grown to a staff of more than 50 and offers the most comprehensive range of legal services in the Northern Territory.
Its headquarters is now on the seventh floor in NT House, the impressive office tower that sits on the site of the long-demolished tearooms.
Ward Keller quite rightly sees itself as the Territory law firm and this is exemplified through its proud history of servicing the NT community.
Throughout its history, the firm has continually been at the forefront of developments in property, agribusiness, mining and, more recently, renewable projects.
The firm has specialists in nearly every aspect of law – from native title to commercial contracts, from family law to criminal law.
Managing partner Teresa Hall, who has been with Ward Keller for 12 years, says: "We try to reflect what the community – commercial and private – requires."

WARD KELLER PRACTICE AREAS – BUSINESS AND PERSONAL
Banking and finance
Banking and finance
Building and construction
Business
Business and share transfers
Commercial disputes
Debt collection
Employment
Environmental law and regulation
Information technology
Infrastructure and major projects
Insurance
Intellectual property
Leasing and franchising
Liquor licencing
Migration
Mining and resources
Pastoral and agribusiness
Property law
Securities
Stamp duty and payroll tax
Conveyancing
Criminal law
Discrimination
Employment
Estate planning
Family law
Insurance
Medical negligence
Migration
Motor vehicle accidents
Notary public
Personal injury
Workers' compensation
"We're the Territory law firm. Our people are experts in Territory situations. We offer far more than just the dry law.
"We're part of the fabric of Territory society and, as part of that, we attempt to show our support to worthy community pursuits wherever we can."
One of the firm's key pro-bono alliances is with the Sport Access Foundation, which provides grants to children with disabilities to help them engage in sport.
Ward Keller recruits some of its staff from Charles Darwin University.
"We're always on the lookout for skilled people who are committed to the Territory," says Ms Hall, who specialises in commercial law, including property transactions and major projects.
"Our clients look to have relationships with people who know the Territory. We're here for the Territory."
Ward Keller is a happy, enthusiastic and inclusive workplace.
Malaysia-born Leon Loganathan has been at Ward Keller for 20 years.
"My wife is from Darwin and we decided to settle here after the birth of our first child," he says. "We have no regrets about that decision."
Straight-talking Mr Loganathan, who is chair of the worldwide Lawyers Association, specialises in commercial work.
"It's not the law I love as much as helping people solve their problems," he says. "I love walking into a room and solving a problem that clients thought couldn't be solved.
"The law shouldn't be just about giving legal advice. We help people get through their problems. That distinguishes us from other law firms.
"To work to our standard you have to have local knowledge."
FIRM AT THE HEART OF HISTORY
Ward Keller has been involved in many of the most famous legal cases in Territory history.
In 1933, one of the firm's lawyers, a man with the extravagant name of William Joseph Pius Fitzgerald, defended Dhakiyarr Wirrapanda, who was accused of murdering police constable Stewart McColl at what is now known as Blue Mud Bay in Arnhem Land.
Dhakiyarr, the great grandfather of Northern Land Council chair Sam Bush-Blanasi, was convicted and sentenced to death, but freed on appeal.
Police took him to the Kahlin compound after his release … and he was never seen again. Historians believe he was murdered by police.
Another lawyer, the eccentric Ross Ibbotson Dalton Mallam, had a strong social conscience and defended some of those involved in the 1918 Darwin Rebellion, a union-led movement that tried to storm Government House in a bid to oust unpopular Administrator John Gilruth.
The history of Ward Keller is told by Robyn Smith in Antecedents.