DARWIN INNOVATION HUB
UNLOCKING THE TREASURE CHEST
The Northern Territory provides international proponents of technology one of the most commercially exciting jurisdictions in the Asia Pacific region.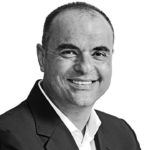 Words by

Harley Paroulakis
Published

01 January 2021

In the past five years the Northern Territory has quietly developed the foundations of a vibrant innovation ecosystem. A highlights reel would show you companies such as SPEE3D creating new innovations in 3D metal printing and advanced manufacturing and other up-and-coming start-ups, such as Corrosion Instruments and Universal Site Management, which are developing unique technologies that support the mining, equipment, technology and services sector.
New international collaborations are also emerging in this strengthening innovation ecosystem. Blessed with its enviable equatorial location and vast hinterland, the Northern Territory has caught the eye of international research organisations, such as NASA and Singapore's Nanyang Technological University.
These relationships have opened doorways to highly aspirational projects, such as the Arnhem Space Centre in Nhulunbuy and Aliena, a Singapore space propulsion company, which is working closely with the Darwin Innovation Hub. The fundamental key to unlocking this commercial treasure chest lies in applying relevant technology to our North's rich industrial sectors.
Typically, regional locations such as the Northern Territory are not thought of as hubs of innovation or centres that attract meaningful levels of venture capital investment due to lack of population hindering depth of deal flow and the centralisation of finance providers in major capital cities around the world. It is this exact underestimation of the Northern Territory that hides its true potential.
With a small population of only 245,000, the Northern Territory boasts the highest per capita GDP of all Australian states and Territories. This is derived from its massive natural resources, infrastructure and diversified base of industrial assets.
Historically, key sectors found in the Northern Territory have included mining and exploration, oil and gas, defence, primary industry, manufacturing, and construction.
Added to this is a fast growing and entrepreneurial Indigenous business sector. Together, these sectors make up a very valuable test bed environment for global innovators.
In the next 25 years the Northern Territory will expand upon its position as one of the fastest growing innovation ecosystems in the world.
There are three main factors that will contribute to the ferocity of this growth.
Firstly, the Northern Territory will continue to leverage its massive land and geographical advantages by opening itself up to the world as a sand box for entrepreneurship and innovation.
This offers developers of technology valuable demonstration sites where their products or services can be adopted leading to proof-of-concept outcomes.
Secondly, it will more aggressively seek out the best innovations across Australia and around the world, finding technologies that can be applied to the rich industries found in the Northern Territory. By expanding its vision, the Northern Territory will be able to tap into an unlimited global deal flow.
Thirdly, private capital will be raised to both entice the talent and enable such projects to be established, bringing valuable labour and business operations to the Northern Territory.
It is the combination of Northern Territory land, enterprise, labour, and capital that will drive innovation and economic growth.
Moreover, it is its abundant natural resources, entrepreneurship, and high industrial output per capita that will provide the fuel for this growth.
Australia's Nobel Laureates, Vol. III, State of Our Innovation Nation, 2021 and Beyond, published by One Mandate Group.