NATIONAL CRITICAL CARE AND TRAUMA RESPONSE CENTRE
TRAUMA CENTRE PLAYS KEY ROLE IN COVD RESPONSE
Public health emergencies in response to covid-19 have been the focus for most the past year for the National Critical Care and Trauma Response Centre.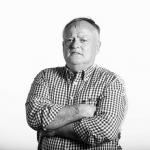 Words by

Nigel Adlam
Published

01 January 2021

Federally funded through the Australian Government, the National Critical Care and Trauma Response Centre (NCCTRC) was established following Darwin's response to the 2002 Bali bombings.
Since its inception in 2004, the Darwin-based NCCTRC has become a key component of the Australian Government's disaster and emergency medical preparedness and response capability to natural and man-made incidents (or combinations) of local, national and international significance.
The NCCTRC is managing the quarantine of Australians stranded by the pandemic and whom the Commonwealth Government is repatriating from overseas.
In January 2020, the NCCTRC was tasked by the Australian Government to manage the repatriation in quarantine of Australians flown from Wuhan in China and the Diamond Princess cruise ship.
Howard Springs Manigurr ma village was reopened by the Northern Territory Government to be used as a quarantine facility in January. It has provided quarantine facilities to more than 5000 domestic travellers from around Australian in the past 10 months of operation.
Now known as the Northern Territory Centre for National Resilience for Organised Repatriation of Australians, Howard Springs has provided a safe haven for quarantine for more than 2000 stranded Australian travellers since late October 2020.
Repatriated Australians from New Delhi, London, Frankfurt, Paris and Chennai have been brought safely home by Qantas landing at RAAF Base Darwin before being transported by bus to Howard Springs for a covid-19 swab and health and wellness check before entering quarantine for 14 days.
The logistical challenge of supporting more than 600 Australians in quarantine has included the provision of food and mental health services.
The NCCTRC is providing medical care with the deployment of Australian Medical Assistance Team and the addition of telehealth services established to support the travellers in quarantine.
"The NCCTRC is working in partnership with the NT Government to support the repatriation of Australian travellers who want to return home," says Professor Len Notaras AM, NCCTRC Executive Director. TQ