National Critical and Trauma Response Centre
TRAUMA CENTRE LEADS THE FIGHT
The National Critical Care and Trauma Response Centre has been on the frontline in the fight against Covid-19 this year.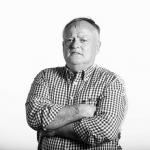 Words by

Nigel Adlam
Published

01 October 2020

Lessons learned from deployments to respond to Covid-19 have been invaluable with the AUSMAT (Australian Medical Assistance Team) experience and knowledge providing insight to develop a training package for the Northern Territory's remote health workforce.
AUSMAT members are veterans of infectious disease and quarantine management having deployed to the measles outbreak in Samoa in November 2019 and then responding to Covid-19 deployments to Christmas Island, Howard Springs, cruise ships in Western Australia and outbreaks in north-west Tasmania, Melbourne and Papua New Guinea.
The NT has 76 remote Indigenous communities who are considered vulnerable to an outbreak of Covid-19. Remote Rapid Response training was developed to complement and support the planning, policy and technical expertise of the NT Department of Health in readiness for establishing community quarantine and control of an outbreak.
The two-day course includes an introduction to Covid-19 and practical lessons on quarantine facilitated by AUSMAT members.
The NCCTRC is funded to coordinate and deploy AUSMAT at the request of the Australian Government. Course participants are given the skills to support an affected community to manage an evolving outbreak.
Training includes Infection Prevention and Control, Personal Protection Donning and Doffing, Active case finding, Contact Tracing, setting up, running an Emergency Operations Centre, and setting up an effective Quarantine Control Zone.
Participants are also immersed in practical sessions where skills are put to the test. Managing a highly infectious virus on a broad scale, while wearing hot personal protective clothing and providing the best level of care, can be difficult for even the most seasoned professional.
A community in quarantine will involve many stakeholders, remote health, welfare officers, Police, Fire and Emergency Service members, St John paramedics, Environmental Health Officers and operations staff among the many people who have completed the course.
On completion of the course, participants have the key knowledge and tools needed to effectively respond to a Covid-19 outbreak in remote areas.
The Remote Rapid Response Training has been delivered to more than 200 health workers across both the Top End and Central Australia. Most recently, training was delivered to health workers in the Anangu Pitjantjatjara Yankunytjatjara (APY) Lands to support South Australian Health and the border communities. TQ