TRAINING PAYS OFF
Business can reap great rewards from investing in training.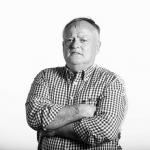 Words by

Nigel Adlam
Published

30 March 2023

Just ask Dave and Leanne Pears of Frontier Marine Services.
They have invested heavily in training and have found that it adds value and secures their place in the market..
Frontier Marine Services employs a combination of internal and external training to increase skills and knowledge in electrical and marine fields.
The company supports staff development in many ways – and that has led to staff achieving multiple trade qualifications and certifications.
Training partners include Charles Darwin University, OEM equipment and technical training providers, and local safety skills providers, as well as internal mentoring between Darwin-based technicians and parent company Marine Technicians Australia.
"Possessing such an array of skills across marine, electrical and safety fields, Frontier Marine Services technicians are seen as experts in their field," says Dave.
"Increased demand from customers for the improved specialist capabilities of our business has been a direct benefit received through investment in training and education."
Frontier Marine Services won the Small Employer of the Year award at the NT Training Awards last year and went on to take home bronze at the Australian Training Awards.
Leanne Pears says winning Small Employer of the Year at the 2022 NT Training Awards was a great achievement.
"We are excited to be recognised as a small business valuing training and education."
"Our apprentices' experience is unique because they gain training across multiple disciplines from a wide range of sources."
"Our journey through the VET sector has created great relationships with the maritime and electrotechnology departments at Charles Darwin University."
"The lecturers really understand our unique business and can assist our apprentices to make practical connections of their learning to their on-the-job experiences."
"With meaningful training, there is no doubt in my mind that long-term benefits impact stakeholders across the board, including employers, employees, customers and Australia as a whole, in contributing to our sovereign capability."
"Frontier Marine Services are committed to follow the path of education and training for years to come. Training is our future – and the future is bright."
Nominations for the 2023 NT Training Awards are open until Friday 19 May. Go to www.trainingawards.nt.gov.au for nomination details.
The awards are the Department of Industry, Tourism and Trade's annual premier event recognising training excellence in the Vocational Education and Training sector.
They are open to businesses, training organisations, apprentices, trainees, trainers and students.
There are 12 categories – seven individual and five business.
Individual categories:
Trainee of the Year
Austin Asche Apprentice of the Year
Vocational Student of the Year
Aboriginal and Torres Strait Islander Student of the Year
School-based Apprentice or Trainee of the Year
VET in Schools Student of the Year
VET Teacher / Trainer of the Year
Business categories:
Small Training Provider of the Year
Large Training Provider of the Year
Industry Collaboration of the Year
Small Employer of the Year
Large Employer of the Year
Winners and runners-up of each category receive a share in cash prizes and eligible winners have the opportunity to represent the NT at the Australia Training Awards.
Territory winners will be announced at a Gala Awards dinner on Saturday 2 September.
---
CONTACT
NT Training Awards
(08) 8999 7171
training.awards@nt.gov.au