NT Votes Feature
TRACEY HAYES
CLP CANDIDATE FOR FANNIE BAY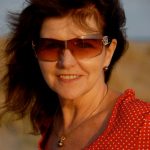 Words by

Nannette Holliday
Published

01 July 2020

Tracey Hayes was the first female chief executive of the Territory's cattle industry, named one of Australia's 100 Women of Influence, owned and ran a successful small business and is the mother of four children who are sixth generation Territorians.
Now she is running against Chief Minister Michael Gunner in the Darwin seat of Fannie Bay at the Northern Territory election on 22 August. What makes her think she can win? "Fannie Bay is my home and it's important to me to represent my community," she says. "I was only ever going to run in Fannie Bay. "I'd also been considering my career options — two corporate CEO roles, both interstate or politics.
As a family, we discussed packing up and leaving the Territory, but the Territory is in our blood, and we had to stay and fight for its future." She chose the CLP because she considers herself a centrist. "I support small business, families building their futures together and industry underpinning the economy with minimal red tape.
I'm a fierce advocate for the Territory and optimistic about its future." The ALP has held the seat of Fannie Bay since 1995 and Tracey strongly believes it's time for a change. "Too much is at stake to sit back and let things deteriorate further without rolling up our sleeves and having a go at making a positive contribution."
The economy is always an issue in any election, but for the Northern Territory in 2020 it could be a significant factor. "The staggering mismanagement, lack of fiscal discipline and inept leadership takes my breath away. "As the prospective future Treasurer for the Northern Territory, economic reform, urgent budget repair and rolling up my sleeves will absorb my every waking hour. That is my promise to Territorians."
Tracey says her lifetime working in business and industry is another major strength. She says she'll approach policy and decision making through the lens of a leader that has had to manage a budget with discipline, make hard and unpopular decisions, and understand the importance of relationships at grassroots, national and international level.
From a pastoral background, Tracey is proud of the role women play. "They are the backbone of the industry, and as more and more women step up from management roles at a grassroots level to the board room and the Legislative Assembly, the future is exciting.
"Women have largely been an untapped resource in leadership and senior decision making, and I am optimistic about our future with more women involved at the table." TQ