TOXIC TEALS
Those with an interest in growing the Northern Territory economy congregated at Parliament House in early August for the annual Facing North conference.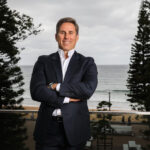 Words by

Joel Riddle, Chief Executive of Tamboran Resources
Published

02 October 2023

Facing North resonates on both the domestic and international front. Firstly, it's an opportunity for those in Canberra to take a moment to "face north" and consider all the great things that are happening in the Territory.
Secondly, it reflects the Territory's unique positioning to face north to Asia, the source of much opportunity, right on its doorstep.
Unlike the scores of politicians from every persuasion who stopped by the conference to say hello and learn more about the NT's success story, the Teal- Greens were notably absent from the Facing North events.
Perhaps if they had attended with an open mind, they might have been pleasantly surprised to witness the Territory's passion for new ideas and strong determination to do it the Territory way. The absent Teals represent seven of the 10 wealthiest enclaves in the country more than 3000 kilometres away. For them to "double-down" on their unscientific and uneconomic arrogance by opposing the Middle Arm Sustainable Development Precinct, a new job-creating gateway to our north, is very alarming.
They have stated that their opposition to Middle Arm is because of vague "health concerns". If they were doing their homework they would consider the devastating health impacts of the NT not pursuing Middle Arm.
The precinct will produce abundant, clean energy for Australia and our northern neighbours.
The World Health Organisation sounded the alarm for the one-third of the world's population that burning biomass fuels, such as charcoal and dung, for household cooking, heating and lighting, leads to millions of premature deaths each year. I suspect this is not an issue for many in the Teal seats, with a majority having access to safe gas appliances in their own homes.
This is one example of how Teals formulate their energy policies from a position of short-sighted privilege, without considering the bigger global picture, especially the role reliable energy plays in lifting people out of poverty and increasing quality of life.
On top of that, they also do not consider the health impacts of not being able to produce enough fertiliser in the midst of what the United Nations is calling a "global food crisis".
The production of modern fertilisers, based on ammonia and urea, require gas as the primary feedstock.
The invention of these commodities is up there with penicillin as one of the 20th century's greatest life-sustaining improvements. Fertiliser has been instrumental in ensuring that the growing global population is not at risk of starvation.
Another concerning aspect of the Teal-Green opposition to the gas industry in the Northern Territory is their unscientific approach to climate change, which Chief Minister Natasha Fyles so admirably pointed out at the National Press Club.
Given that the world is overwhelmingly powered by coal, the International Energy Agency shows no pathway to rapid global emissions reduction that eliminates the need for natural gas between now and 2050.
According to the IEA's two Paris Aligned scenarios, a massive US$7.4- US$11.4 trillion of new upstream oil and gas investment is required by 2050 to meet forecast energy demand and our global emissions targets. Natural gas from the Beetaloo Basin has intrinsically low reservoir CO2, just 3-4 percent, when compared with many other natural gas fields. With the recent changes to the Commonwealth Government's Safeguard Mechanism, the Beetaloo Basin has been legislated net zero for its scope 1 emissions – those resulting from the production and transportation of the product.
This makes it the first net zero scope 1 gas prospect anywhere in the world.
Looking more broadly at the emissions – how Beetaloo Basin gas is used by end users, known as scope 3 emissions – reasoned analysis shows that this may be the biggest emissions reduction opportunity of all.
When used to generate electricity, natural gas has 50 percent lower GHG emissions compared with coal. By displacing coal with Beetaloo natural gas, this could result in a reduction of up to 60 million tonnes annually of global carbon emissions from dominant coal-fired power.
That is why unlocking the Beetaloo Basin's gas resource represents the largest current carbon reduction opportunity in Australia. It is roughly equivalent to replacing every combustion engine vehicle in Australia with an EV powered by renewable energy.
The hard graft of carbon accounting or measuring global health implications really does not appear to be the Teal-Greens strong suit.
I would love to take them on a tour of some of the amazing things happening in the Northern Territory, backed by a passionate bunch of leaders in the public sector, industry and scientific communities.
They might learn a thing or two, and perhaps broaden their horizons beyond their cosy, wealthy and distant constituencies.