Cloudstreet Consulting
TOP WAYS TO WORK WITH POWER BI
Pre-Covid, most people would've been up in arms about having their personal information and every movement collected by a QR code linked to a massive central database, even for health and safety reasons.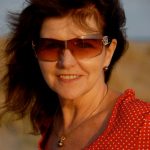 Words by

Nannette Holliday
Published

05 April 2022

But Covid has propelled people and businesses into a new world of databases. And with 'big data' comes legal, ethical and practical issues for managing these databases.
Simultaneously, data sources' shape, size, and variety are growing exponentially worldwide. This massive growth has focused on data security and privacy issues, highlighting record management, forms, email and audit logs as data sources for creating solutions.
Data security and privacy issues have seeped into every corporate entity, from government, major corporations, small businesses, and even clubs and associations.
The requirement for interconnection of systems whilst maintaining the highest level of accuracy and privacy has broken down traditional resistance to move to the Cloud.
Moving solutions and data to the Cloud maximises speed, power, and security and enables more cost-efficient, super flexible, and timely solutions. Once in the Cloud, using that data is easily accessible thanks to Microsoft's Power BI reports and dashboards.
Microsoft Power BI is interactive visualisation software that focuses on business intelligence translating vast amounts of raw data into actionable information. Its data-driven ecosystem is designed to create value from your data and scale while the velocity, variety and veracity of data continue increasing.
When teams work together, they need access to the same reports to ensure easy collaboration. These top 5 ways to share your data and collaborate in Power BI will maximise reach, bringing your data to the fingertips of your employees, customers or suppliers.
1. COLLABORATION IN A POWER BI WORKSPACE
Workspaces are good for collaboration. They allow co-ownership of content. An entire team can work out of a dedicated workspace, quickly making updates or giving others access. A workspace is like a folder on steroids with the ability to comment, set up data alerts, subscribe to reports, and even manage your data in ways that require less reliance on I.T.
2. APPS AND SCORECARDS
With Apps, your favourite dashboards and reports can be published as a single app, either to a group or the entire organisation. With Scorecards, goals are seen and tracked in one place according to the organisation's KPIs.
3. COLLABORATE IN TEAMS
Power BI also works in an organisation's Teams channels. Teams plugins like Power BI, Sharepoint lists, Planner, and the new Roadmap for Microsoft Project allows all your data and apps to be seen where online meetings and collaboration occurs.
4. ANNOTATE AND SHARE IN POWER BI MOBILE APPS
Sharing data is not limited to within office walls. Power BI mobile apps for iOS and Android devices can deploy dashboards to the field, where staff see real-time data from downtown Smith Street or the far reaches of Litchfield and Kakadu. Field workers are empowered to make decisions on the run and then share comments back via SMS, Message App, or email.
5. EMBED REPORTS IN SECURE PORTALS
Embedding Power BI reports in websites like Sharepoint, WordPress, or a Company Web Application gives your report users a fully branded experience. Power BI presents dashboards nicely with iframes and enforces all permissions within your own custom logins before users can see content.
Cloudstreet Consulting is a Power BI, and a Cloud solution expert with a team of Power BI certified professionals located in the Northern Territory. Our industry accelerator program is at work bringing the next wave of Power BI professionals into this fast-growing space.
"We currently provide these solutions across the Northern Territory to de-risk data management in business and government while also allowing people access to their data wherever they are," says Rolf Nilsson, General Manager, Cloudstreet Consulting.
"Our solutions take advantage of the Cloud's efficiency and agility. We convert ideas into reality and a final product to meet an organisation's needs."
Cloudstreet's solutions feature four key pillars of data management to shape, model and present an organisation's data.
These are:
1. Integrate your data from multiple sources into a single place.
2. Apply business rules centrally.
3. Distribute your data in the Top 5 Ways to collaborate in Power BI.
4. Govern and Protect by classifying your most critical data.
"For over ten years, our professional team has assisted and grown businesses across the Northern Territory and globally," says Rolf. "With fast-moving problems and rapid changes, speed is required for both performance and creating solutions, and it's a critical factor in our delivery of solutions to clients."
---
CONTACT
Cloudstreet Consulting
Suite 214 The Avenue
12 Salonika Street Parap Darwin NT 0820
(08) 8941 1965
rolf@cloudst.com.au
cloudst.com.au