TIWI PARTNERS TRIUMPH IN FACE OF ADVERSITY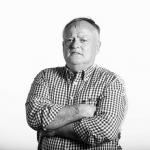 Words by

Nigel Adlam
Published

30 September 2022
A Northern Territory company jointly owned by a Traditional Owner group and a highlyregarded construction company has delivered a multi-million-dollar Defence project in the toughest of circumstances.
Tiwi Partners recently completed the upgrade of roads and infrastructure at the Delamere Air Weapons Range ahead of schedule and on budget.
About 135 workers – more than 16 percent of them Aboriginal, including supervisors, project managers, vehicle operators and labourers – did a first-class job in the face of four significant challenges: the tyranny of distance, covid-19, civil construction in the wet season and delivering on an operational RAAF live bombing range.
Tiwi Partners subcontracted works to more than 100 businesses – 97 percent of them based in the Territory and many small, family-run companies.
Excluding Tiwi Partners itself, more than 7 percent of the downstream supply chain engaged were registered Indigenous businesses.
The subcontracts were awarded on merit at the height of the covid pandemic and enabled many businesses to get through hard economic times.
Tiwi Partners, which is a joint venture between the Tiwi Land Council, Tiwi Island Regional Council and Sitzler, has won more than $200 million worth of construction contracts since being founded in 2016.
It contributes to a community benefit fund, which pays for better health, education, community and family services on the Tiwi Islands.
General Manager Anthony Carbonne says the challenges of the $117 million job were "extreme even by Northern Territory standards".
He says the key to the success was collaboration – all workers, contractors, project managers and Defence working together.
"All stakeholders worked well together throughout the whole journey of the project.
"Much was achieved. Tiwi Partners capacity was improved and its already strong reputation as a business of quality enhanced. Aboriginal people had the opportunity to work and train on a first-class project. And taxpayers' money filtered deep down into the economy.
"It was a privilege to work on this project."
Delamere Air Weapons Range, which is 140 kilometres south-west of Katherine, is managed roundthe- clock by a detachment of eight members of the No 322 Expeditionary Combat Support Squadron.
It covers 2110 square kilometres and has 18,000 metres of vertical airspace clearance, which allows virtually unrestricted freedom for tactical testing and training using any conventional weapons.
There are also two practice ranges for smaller weapons testing, a simulated airfield complex and a simulated township made from shipping containers named Tac Town.
The project included upgrading 60 kilometres of road and four-wheeldrive tracks, laying 60 kilometres of fencing, construction of three mobile emitter mounds, which are used to "confuse" military aircraft, and the demolition of unwanted buildings.
Tiwi Partners was tasked with working throughout the wet season, which meant floodways had to be cement stabilised.
John Parkin, who has been praised by stakeholders for his collaborative management of the project, says: "You wouldn't believe the amount of water that came through. It was incredible."
Tiwi Partners has been praised by stakeholders for their management of a remote and transient workforce during the height of the pandemic.
All staff were given a covid PCR test before leaving for the work site and another on arrival. Tests were then conducted every day. Anyone who tested positive was immediately transported to Katherine or Darwin.
Remote Area Helicopters flew thousands of tests to Darwin for analysis – the system worked so well that the results of a test carried out at Delamere in the afternoon would be known by the evening.
Four medics were also employed on-site.
They may have saved the life of a member of the public when a young Outback Ringer staggered into the work camp with a severe head injury after rolling his car just before Christmas.
He had opted to walk nine kilometres from the crash site to the camp rather than risk the 40 kilometre trek back to the cattle station homestead.
"It's doubtful he would have made it to the homestead," says Mr Parkin. "Our medics probably saved his life."
One of the greatest challenges was producing designs for the work.
Engineering firm WGA prepared thousands of pages of documents when fast-tracking the designs.
Company project manager Jude Teakle says: "A normal design process would take nine–12 months to complete, but we only had 10 months in which to deliver the entire project.
"The only way this was going to happen was to conduct the design in parallel and package the work to be just ahead of the construction and having multiple teams working on different packages."
Sitzler's Defence Lead Jason Miezio says: "It was a huge challenge, but to their absolute credit, WGA were up to the task. They worked on the job full-time.
"They were outstanding – it's rare to come across that level of service capability. Their efforts helped maintain the pace of the project."
Halkitis produced 2500m³ of highstrength concrete on-site and had three road trains travelling between Darwin and Delamere for three months.
Company general manager Mike Cull says the pandemic made life tough.
"The covid testing regime on-site was arduous and did put unprecedented pressure on people. But we got through."
Hiway Stabilizers were subcontracted to cement stabilise roads, tracks and floodways.
Business manager Troy Carrigan: "The main challenges working on this project included covid restrictions, extreme weather and logistics.
"The wet season in the NT is not a great time of year to be working, with temperatures of 40+ degrees and 80 percent humidity."
An unusual challenge was RAAF needing to keep the range operational throughout the project, which demanded strict safety measures.
"The RAAF kept our project team well informed in advance at all times enabling Tiwi Partners to effectively manage work fronts without impacting any of the range's operational requirements, which ensured all staff remained safe at all times," says Mr Miezio.
"The air force was expert in the way it managed risk."