NT Cattleman's Association
TIME TO RESOLVE LAND ACCESS
Access to land by parties other than the landholder has always been a complex matter subject to extended debates in the Territory.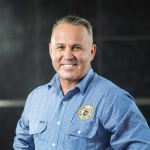 Words by

Ashley Manicaros
Published

01 April 2020

Adding to the complexity was the different land tenures and legislation that everyone operated under. For pastoralists there was a distinct imbalance in their rights and ability to protect themselves, specifically when it came to resource development. But all of this is about to change and the power imbalance that has been a major problem has been improved.
In November last year, the Northern Territory Government introduced changes to the Petroleum Act requiring that land access agreements were mandatory before those in the onshore oil and gas industry could act on their exploration permits or licences. The requirement for statutory land access agreements was a key recommendation for landholders by Justice Rachel Pepper, who headed the Scientific Inquiry into Hydraulic Fracturing.
The Northern Territory Cattlemen's Association adopted the broad industry position: that it wanted the right to veto resource development included as a matter of law. In the Territory there is only one veto right over the resources sector and that exists within the Aboriginal Land Right Act and can only be exercised on Aboriginal Land Trust land by Traditional Owners. It does not extend beyond that area.
The right to veto for pastoralists was rejected by Justice Pepper and despite it still being the policy position of the NTCA today, effort was then made to develop a "draft land access agreement" with key provisions. In the final report and part of the 138 recommendations put forward by Justice Pepper, the requirement for statutory land access agreements was included with 24 minimum provisions, which included compensation. The Northern Territory Government has honoured its commitment and included all of the recommendations made by Justice Pepper in legislation introduced into parliament.
The underlying principle of the legislative changes is that without a land access agreement there can be no land access. Up until this point a resources company – specifically BY ASHLEY MANICAROS CHIEF EXECUTIVE NT CATTLEMEN'S ASSOCIATION in the onshore gas space – could give 14 days' notice to a landholder to complete its activities with little or no negotiation with the affected landholder.
Many argue the landholders don't actually own the land and are merely leasees. And technically this would be correct, although leases in the Northern Territory are perpetual. Mind you, tell someone who has paid millions of dollars for a property they don't own the property they live on and you will get an argument. Once these changes pass the Legislative Assembly there is going to be a greater level of certainty, especially for the landholder.
They will have the ability to protect their investments knowing that a minimum number of provisions have to be implemented and they will be compensated for the activities. They will also have legislative support, which means that without a land access agreement there cannot be land access. It is the intention of the NT Cattlemen's Association to push for these same land access agreements to be implemented in the Minerals Act.
We see major benefits for all parties if there is a singular system in use in the Territory. Right now, land access agreements are not mandatory in the minerals sector and as a consequence we have seen an arbitration process that has no real statutory authority used six times since introduction.
If you compare this with the onshore gas sector, which has, up until this time, only accessed a similar arbitration panel once, it would seem for certainty and expediency's sake having a simplified system based of established minimum standards would be much easier for everyone. The benefits of a minimum set of standards and principles means everyone knows the rules before they get started and the landholder has the ability to minimise both the power imbalance and also the impacts on their businesses.
In the upcoming Territory election, we will be pursuing the statutory land access agreements for the minerals sector as a major policy requirement out of all political parties. We believe if this is adopted it will give a greater level of security and certainty to landholders and mineral companies. TQ