THE TERRITORY GOES ON SHOW
It's back! Facing North, the high-powered exhibition aimed at showing the rest of Australia that the Northern Territory is the land of opportunity, is returning after a three year covid-enforced break.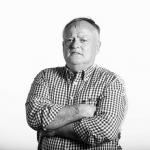 Words by

Nigel Adlam
Published

10 July 2023

The highly successful event will be held in Parliament House, Canberra, on 2 August.
It is expected to be attended by Prime Minister Anthony Albanese, Opposition Leader Peter Dutton, Cabinet Ministers and business leaders.
The inaugural Facing North was held in September 2017 – and it was such a success that it was staged annually until 2019.
It again promises to be a fun event – Indigenous dancers, the haunting hum of the yidaki, bush tucker and, of course, crocodile for dinner.
But there will be a serious side to an event that showcases everything that is good about the Territory.
A forum will be held within Parliament House on Wednesday, 2 August, from 9am–3pm with lead speakers and guest contributors.
A wide variety of topics are to be discussed covering:
• Facing North for A Cleaner Energy Future
• Facing North to the forefront of Australia's national resilience
• Facing North for commercial prosperity
• Facing North to Australia's cultural heart
A formal reception and exhibition in Parliament's Great Hall will allow Territory businesses to network and showcase their companies and organisations to interstate corporate, government and industry influencers.
The overarching aim of Facing North is to impress on interstate decision makers that Australia's future prosperity is inextricably tied up with our neighbours to the north.
And the Territory is the gateway.
There are 25 million Australians living south of Darwin – there are two billion within five hours' flying time to the north.
The growing economies of South- East and East Asia – from China to Malaysia, from South Korea to India – want Australia's expertise.
And their burgeoning middle class want our goods.
The objectives of Facing North are to:
• Demonstrate the business, economic and social credentials and objectives of the Territory to Federal Parliamentarians, Australian Government decision makers and peak industry bodies.
• Forge key relationships and new business contacts for the future business and economic benefit to the Territory.
• Demonstrate how Territory business, industry and the NT Government work together to accelerate the development of the Territory.
• Showcase the capacity and breadth of Territory businesses and the enormous potential the Territory has to offer.
Chief Minister Natasha Fyles says: "Facing North brings together business, industry and Government to showcase the Northern Territory to the rest of the country.
"The Territory is on the cusp of a new and thriving economic era as we head towards a $40 billion economy by 2030.
"There are huge opportunities for the Territory in maritime, agribusiness, minerals and resources and we are set to capitalise on this.
"Facing North is our moment to look beyond the Territory's borders to attract and secure investment and trade." Michael Sitzler, who heads Darwin Major Business Group's Facing North committee, which also includes Polly Lamond of Casuarina Square and Peter Savoff of Darwin Convention Centre, says the expo will demonstrate the "capacity building potential" of Northern Australia.
"People are coming to realise that we are uniquely positioned geographically to play a substantial role in our country's economy and wellbeing," he says.
"We want to convince others that the Territory is a great place to do business, that there are many opportunities still to be realised in Northern Australia.
"We're in a very important location in Australia. And that means we have to develop key infrastructure to improve our capacity, generate economic growth and manage growth."
Mr Sitzler says Defence has a strong presence in the Territory but the Federal Government should locate more agencies north.
He says economic growth will encourage more people to settle in the NT.
"We want people to understand that the Territory is a great place to live."
Facing North is a demonstration of Team Territory as a strong partnership between the NT Government, business people and the land councils.
"This united front is one of our great strengths," Mr Sitzler says. "We're moving ahead together, side by side, and sending a strong message to the rest of Australia."