THE NORTHERN TERRITORY – A LAND OF OPPORTUNITY
A swag of eye-watering big projects promises a prosperous future for the Northern Territory.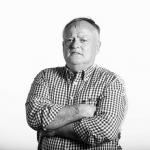 Words by

Nigel Adlam
Published

10 July 2023

Projects range from space to mining, from renewable energy to natural gas.
Several of the ventures could change the Territory economy for the better on their own.
But some are closely linked and hold out of the possibility of an economic revolution.
The Territory Government's Major Projects Commissioner, whose aim is to win investment and grow the NT economy, say there are more than 400 major projects under consideration – more than 50 are early stage, priority and committed projects.
Twenty eights projects, worth $21 billion, are expected to reach a final investment decision within three-five years.
Major Projects Commissioner Jason Schoolmeester says: "The projects in our investment portfolio continue to advance. This is consistent with our natural advantages that match well with a global economy increasingly driven by geopolitics, energy security and transition, supply chain security and sustainability imperatives."
A key highlight is private sector investment in the Territory of more than $42 billion.
The mix of the investment portfolio increasingly reflects what the Territory's future economy will look like, including renewable energy, critical minerals and processing, defence, energy transition and advanced manufacturing.
The present investment portfolio includes the $42 billion-plus capital investment, $3 billion-plus operational investment, 18,000 jobs in construction and 5600 direct jobs during operations.
One of the Territory's biggest projects is natural oil and gas exploration in Beetaloo, a 28,000 square kilometre basin between Katherine and Tennant Creek.
Two companies, Empire Energy and Tamboran Resources, have had encouraging results from drilling.
The Federal Government says Beetaloo has the potential to be one of the world's biggest and best gas resources – it holds at least 500 trillion cubic feet of gas, enough to power Australia for 300 years.
Beetaloo is expected to create more than 13,000 jobs and $17 billion in economic activity in the NT over 25 years.
In addition, the 1500 hectare Middle Arm Sustainable Development Precinct has secured $1.5 billion backing from the Commonwealth. This investment will support the construction of common user marine infrastructure within the precinct, providing a pathway to a decarbonised economy by helping emerging clean energy industries.
Industries that reflect the future NT economy, such as clean hydrogen, critical minerals, natural gas and carbon capture and storage, are being targeted.
A business case says the precinct will create 7400 jobs by 2036.
The Territory's major project highlights over the past 12 months include:
Sun Cable's
Australia-Asia PowerLink
The world's largest solar farm is to be built near Elliott, 700 kilometres south of Darwin.
It will at first provide 800 megawatts of electricity to the Darwin region and will facilitate the electrification of new and existing industries, supporting large-scale economic development, while reducing greenhouse gas emissions.
Avenira's lithium cathode battery manufacturing project
This will produce lithium-ferrophosphate battery cathode material, which will be used in electric vehicle, agricultural and industrial chemical markets.
In stage one of the project, 10,000 to 30,000 tonnes per year of battery grade LFP powder will be produced, which will be scaled up in future stages.
The Territory Government has signed a memorandum of understanding with Avenira and their technology partner ALEEES to develop and operate the Territory's first battery cathode manufacturing project.
Provaris Energy's Tiwi H2 project Talks are underway with Traditional Owners on land access arrangements.

Leveraging on the front end engineering design, safety studies, and design approval for the H2Neo carrier received in December 2022, the American Bureau of Shipping has since provided "approval in principle" for Provaris' compressed hydrogen floating storage solution, the first of its kind to receive this level of approval.
Provaris is working towards an environmental impact statement submission in the fourth quarter of 2023.
Total Eren's TEH2 hub project
Total Eren and Territory Government have signed a memorandum of understanding to work together to progress the project, which will see more than 2GW of solar PV generation capacity on 4000 hectares of land with the capability of producing more than 80,000 tonnes of renewables based hydrogen per annum. In June, Total Eren secured "not to deal" commitment on specific land at the Middle Arm Sustainable Development Precinct.
INPEX
INPEX is leading the Bonaparte carbon capture and storage project as a joint venture with Woodside Energy and TotalEnergies.
Darwin Convention Centre
The Territory Government has called for expressions of interest to build a high-end hotel next to Darwin Convention Centre.
Defence
Defence has grown to 11 percent of the Territory economy, with potential for even greater infrastructure investment The Northern Territory's proximity in the Indo-Pacific makes it a focal point for Australia's national security, including energy, resources, maritime, biosecurity, trade, immigration and border control. Mr Schoolmeester says: "We're excited about the year head and will continue to work with like-minded investors to realise ambitious and innovative ideas that support the Territory's growth agenda."
The sexiest major project in the NT is the Arnhem Space Centre, which is capitalising on the boom in the space industry.
NASA last year launched three suborbital rockets from the base, which is on Indigenous-owned land; it was the organisation's first launch outside the United States.