Feature
THE LOVE OF LAKSA
Darwin embraced its multicultural self, love of food and tropical climate by holding the inaugural Darwin International Laksa Festival in November.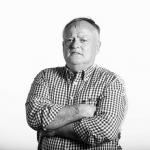 Words by

Nigel Adlam
Published

01 January 2020

The festival took its cue from Darwin's monsoon season and the tropical, heady aromas of coconut, herbs and spices.
A four-week long Laksa Trail encouraged people to eat, vote, cook and enjoy Darwin's signature dish and generated much-needed foot traffic into businesses and voting via an App.
The festival culminated on Sunday, 24 November, with 40 of Darwin's best laksa restaurants, stallholders and eateries converging at the Chung Wah Society in Wood Street for an event celebrating everything laksa.
It included cooking demonstrations from MasterChef winner Diana Chan and Northern Territory celebrity Jimmy Shu. For the first time, we also met the very shy Mr Ting who explained how he makes fresh noodles.
The demonstrations where broken up by audience engagement with bind tastings and salty plum eating competitions. A blind tasting competition rounded out the event and the winners have seen post-event increases in actual sales.
Traders from across the Top End were encouraged to register to take part, and run promotions and events during the month-long Laksa Trail.
There were more than 38 entries in the Best Laksa and Inspired by Laksa contests.
"Headlining Darwin's first International Laksa Festival is almost too good to be true," said Diana Chan.
"It was my first visit to the Territory and I was excited to spend some extra time in a city where eating laksa for breakfast is perfectly normal.
"It was definitely my Malaysian background and the influence of Asian flavours that gave me the edge I needed to win Series 9 of MasterChef Australia. I bought my family recipe to spice things up and share with the Territory laksa lovers."
Darwin International Laksa Festival was a free family event brought to the community by Activate Darwin, as an initiative of the Northern Territory Government.
The festival helped to activate the Darwin CBD on a Sunday afternoon and attract families, as well as provide an opportunity for people to celebrate laksa and the mix of cultures that create it.
The Laksa Trail encouraged people to explore the variety of restaurants, stalls and eateries who offer laksa on their menu and was open to everyone to create innovative dishes, such as laksa ice cream, laksa pana cotta, burgers, and even sausages.
A panel of experts, including celebrity chef Diana Chan and chaired by Jimmy Shu, awarded Darwin's best laksa Golden Bowl to Chok's Place in the Galleria. It was a blind tasting and there was no possible way the judges knew who the entrants were. The best Inspired by Laksa Golden Bowl went to Moorish for their pana cotta. And People's Choice went to Asian Pot.
The festival almost broke the internet with more than 3000 comments on one page in 12 hours.
The Darwin International Laksa Festival aimed to increase restaurant trade, attract people into Darwin City and gain positive attention of Darwin as the Gateway to Asia and the Capital of Laksa in Australia.
It generated national and international media, cooking shows, SBS and over $1 million value in exposure.
With over 3700 App downloads, 7056 ratings and the fact nearly all stallholders selling out of food at the event, the Darwin International Laksa Festival was an enormous success in its first year. The engagement on social media has been unmatched by any other Activate Darwin initiative.
"Any event that celebrates the diverse and rich culture of food in the Territory has my support," says Jimmy Shu of Hanuman.
"I may not have laksa on my menu but I definitely know what a great laksa tastes like, so I was really excited to be leading the panel of independent judges."
The dates for next year's event are 29th October — 29th November. Expressions of interest will be called in the new year and community consultation is already underway to take onboard suggestions to make it bigger and tastier than ever. TQ