Power and Water / ICN
THE BUSINESS OF CLOSING THE GAP
The Northern Territory-wide campaign to "close the gap" by giving more work to Aboriginal-owned companies has taken a giant step forward.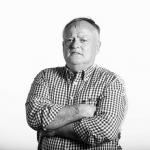 Words by

Nigel Adlam
Published

01 October 2019

Power and Water Corporation and the Industry Capability Network NT have joined forces to create a publicly-accessible online database of Aboriginal businesses.
NT Aboriginal Content Finder – ntacf.icn.org.au – is an interactive map, which enables companies to pinpoint the location of Aboriginal-owned firms and those that have a high number of Aboriginal employees. It carries contact details and capability statements.
The database supports Power and Water's Reconciliation Action Plan, which aims to provide Aboriginal and Torres Strait Islander people the same opportunities in economic development and employment as other Territorians.
Power and Water is the first NT government-owned corporation to create a Reconciliation Action Plan.
"The Aboriginal Content Finder is the result of many years of work with ICN NT, and we are proud to make this resource available to help support local Aboriginal businesses," says Power and Water's chief procurement officer Justin McKenzie. We are doing our bit to build the capabilities of Aboriginal companies."
The corporation spends about $600 million a year on goods and services – 90 percent of it in the Territory.
In the 2018/19 financial year, $14.6 million worth of contracts was awarded to NT Aboriginal businesses; an additional $11.8 million in low-value off-contract was also spent.
ICN NT chief executive officer Kevin Peters says: "Power and Water's NT spend has a major impact on our economy and they are to be commended for their commitment to grow Aboriginal participation in the workforce.
"As a partner in the Aboriginal Content Finder initiative, ICN NT is also pleased to be able to promote Aboriginal business capability to enable their inclusion on tender opportunities."
More than 150 Aboriginal-owned businesses are listed on the interactive map, which draws on ICN's extensive database of Territory companies.
Mr McKenzie says the Aboriginal Content Finder followed talks with ICN about how to increase Aboriginal procurement.
"We encourage our prime contractors to engage Aboriginal businesses, especially in remote communities," he says. "But the contractors would say, 'Great – what companies do you recommend?'. That was difficult to answer because there was no central view, so we decided to bring everything into one database."
ICN was the natural partner because it already captures a great deal of information about Territory businesses – and has repeatedly demonstrated its effectiveness of connecting local businesses to both the construction and operational phases of projects large and small across the NT.
Mr McKenzie says Power and Water particularly wants to build long-term relationships with Aboriginal companies for the repair and maintenance of electricity, water and sewerage assets in remote communities, and water reticulation work on housing projects.
"Sometimes there just isn't the capability in communities to do our work, such as high-voltage experts," he says. "But the Aboriginal Content Finder is a way to identify Aboriginal-owned businesses that have either been self-identified or have been recognised by third-party organisations such as the NT Indigenous Business Network or Supply Nation to view their capabilities and working histories.
"We are proud to make this resource available to help support local Aboriginal businesses." TQ