Katherine
TERRITORY'S SECRET GEM
Nestled on the banks of the Katherine River, the Territory's fourth largest town is a diamond among its rugged surrounds.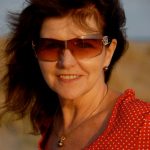 Words by

Nannette Holliday
Published

01 July 2020

Ever since Katherine was named by explorer John McDouall Stuart in 1862, it has attracted a range of people that have much in common — they're full of energy, passionate and optimistic about their region and its bright future.
Through the diversity and struggles of the Second World War, four devastating floods (1957, 1974, 1998 and 2006) — the worst in 1998 with floodwaters rising in the Katherine River to a height of 20.4 metres, affecting 1100 homes and loss of three lives — the townspeople have survived and thrived.
Like the changing of the wet and dry seasons, the people and region have many faces. They're genuine, kind-hearted and supportive. Life here has no boundaries with endless opportunities for people with determination. While the Katherine spirit will capture your soul, the creative food destinations will satisfy your inner cravings.
Start your morning with a massive fresh toasted sandwich at Black Russian Caravan, coffee and cake at Finch Café, a salmon stack lunch at Pop Rocket Café and a fine dining dinner with white tablecloths on a tin boat cruising up Katherine Gorge at sunset, or dine on a traditional camp oven meal and revel in Territory tales under the stars at Marksie's Stockman's Camp.
If cooking's your thing, see Jason at Town and Country butcher for the freshest meat (and fish) in town. Katherine, 320 kilometres south-east of Darwin, is commonly known as the Crossroads of the Outback or where the Outback meets the Tropics because of its location between the Darwin, Kakadu, Barkly, Gulf of Carpentaria and Kimberley regions, and a central transport hub for the north-south and east-west routes.
The town is surrounded by a multitude of parks and natural attractions — Katherine Hot Springs, Low Level Nature Park, Nitmiluk National Park, including Edith Falls, Cutta Cutta and Kintore caves nature parks, and Elsey and Gregory national parks. From a shanty pub and repeater station to service the Australian Overland Telegraph Line in 1872, Katherine began growing only after the completion of the railway bridge in 1926.
The iconic Ghan passenger train now travels between Darwin and Adelaide twice a week during the dry season and once in the wet stopping at Katherine and Alice Springs. There are also numerous freight services and bulk trains. Katherine has developed into a bustling mining, pastoral and agricultural centre, and a strategic military region with RAAF Base Tindal opening in 1988.
The surrounding dry tropical savannah woodlands, rock outcrops, limestone caves, sandstone escarpments, spectacular gorges, ancient Aboriginal rock art, cultural activities and natural spring aquifers not only attract visitors from far and wide but also provide the perfect backyard for the local population of 11,000.
Enjoy cycling or walking the trails around town, beside the river and around the gorge; a refreshing swim at the hot springs and Low Level; canoeing the rivers and gorges and fishing or camping. The town also has an 18-hole grass golf course and many professional sporting grounds. So, it's not surprising that many famous Australian sporting identities were born or raised in Katherine: Caden Evans (cycling), Leisel Jones (swimming), James McManus and Luke Kelly (rugby league), Matthew Sinclair and D'arcy Short (cricket) and Stephanie Talbot (basketball). Other well-known people include Clyde Fenton (the first flying doctor), C.W Stoneking (blues musician), Mick Dodson, Malarndirri McCarthy and Mike Reed (politics).
The town's municipality area services Timber Creek, Mataranka, Borroloola, Daly River and Pine Creek regional centres. It encompasses the Flora River Junction in the west, east to Maranboy, north to the Fergusson River and Sturt Plateau in the south — earning it the title Big Rivers Region.
The regional lands are home to the Jawoyn, Wardaman and Dagoman Aboriginal people and remain an important meeting place for them. The Walpiri people from Victoria River and Tanami Desert also have a dedicated community base at Katherine East.
There's a great arts and cultural community in town. Popular festivals include the Katherine Festival and Barunga Festival, Australia's longest running festival. Other cultural experiences include Top Didj, with hands-on Rarrk painting, fire-lighting and spear throwing, or learn about station life and pat some animals at Katherine Outback Experience.
Whether you want an adventurous or relaxing holiday, a career change or new life, there's something for everyone in Katherine. TQ