TERRIFIC STAFF FUEL RECHARGE GROWTH
Steve and Nicole Crawford started their fuel distribution company in 2007 with four trucks and three drivers.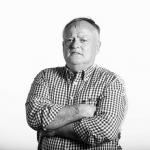 Words by

Nigel Adlam
Published

10 July 2023

Today, after steady, sustainable growth, Recharge Petroleum has 60 trucks, 200 tankers, 10 service stations and about 180 staff.
"We're always looking for good opportunities," says Mr Crawford. "We think there is plenty of room for growth, particularly in the Territory."
Darwin-based Recharge Petroleum is the BP fuel distributor for the Northern Territory and northern West Australia, which means it services clients across 30 percent of Australia's landmass.
It has depots in Darwin, Katherine, Alice Springs, Kununurra, Derby, Broome, Port Hedland, Newman and Karratha, which enables the company to provide the most complete service in the region – no other fuel company offers the same level of logistic capability, network or local people on the ground.
The business started in the Pilbara and evolved into Recharge Petroleum after a merger with a company owned by Mr Crawford's brother Neale.
"It's a good partnership – Neale's strength is on the finance side of the business and my strength is on the logistics side of the business."
Nicole runs administration and their daughter Jessica also works for the company.
Their son, Noah, is 15 and still at school, but if history is anything to go by, he will join the industry – Steve and Neale's dad owned a fuel distribution business in West Australia and the boys remember spending a part of their weekends as teenagers pumping fuel.
Recharge Petroleum offers a traditional fuel distribution service, including bulk fuels, onsite deliveries, fuel cards, lubricants and dispensing equipment.
Mr Crawford says the company's partnership with BP and Castrol "allows us to offer our customers premium fuel and lubricants".
He credits much of the success to an excellent local staff.
Recharge Petroleum recruited Territorians to fill key roles when it switched its operations hub to Darwin.
"They had great local contacts and helped us settle in and grow. Our team is dedicated and focused on success.
"Our recruitment policy focuses on local people first."
And most of the crew in the Pilbara have been with the company for more than 10 years.
The business likes to give back to the community through a program of sponsorships, investments and charity.
Recharge Petroleum is also committed to providing equal opportunities in recruitment through sustainable employment at all levels of the business. About 8 percent of staff are Aboriginal.
"We aim to improve attraction and retention of our Indigenous employees by actively building capacity and providing career pathway opportunities through apprenticeships and professional development."
Recharge Petroleum is also committed to maintaining safe workplaces.
CONTACT
Recharge Petroleum
21 Muramats Road, East Arm NT 0822
(08) 8947 1622
accounts@rechargepetroleum.com.au
rechargepetroleum.com.au