Investment Territory
TEAM LEADS TERRITORY INVESTMENT CHARGE
A new team has been set up to attract private investment to the Northern Territory.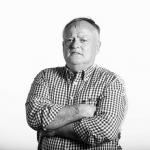 Words by

Nigel Adlam
Published

01 October 2019

The Territory's economy is expected to grow by 2.5 percent a year for the next five years. Investment Territory has been given the task of doubling that to 5 percent, which would add $1 billion to the NT economy and create jobs. Economists say this can be achieved only through sustainable economic development driven by private investment.
The team was one of the key recommendations of the Langoulant Plan for Budget Repair.
The 40-strong team is part of the Northern Territory Government's Department of Trade, Business and Innovation and will be led by department executive Luke Bowen. Investment Territory will pursue large and smaller new projects – from mining ventures to the development of childcare centres.
The philosophy is: we will support every project that brings tangible benefits to the Territory.
The team will continue the Government's support for massive projects, such as the $400 million ship lift, the $1.5 billion Project Sea Dragon and TNG's $4.7 billion Mount Peake mine. It will also support emerging industries such as Sun Cable's $20 billion solar farm project near Tennant Creek.
Investment Territory brings key private sector investment-attraction functions from across government into a single team – Northern Australia development and trade, international engagement, major and facilitated projects, and the Local Jobs Fund are now under one roof.
Department chief executive Shaun Drabsch says case managers will build relationships with investors and guide them through the bureaucratic process.
The Investment Territory team will use a case management approach, similar to the approach to support Major Projects, to propel significant investments in the Territory.
An enhanced Market Engagement function will strengthen promotion of investment opportunities in the Territory, supported by industry-specific teams who will support potential investors along the investor journey.
"They will recognise problems and impediments and find ways to make things work. Their job is facilitation. We will ask, 'How can we support you?' And the case managers must ask themselves, 'How can we get this project to the outcome that it deserves'. We want a customer service culture. We're interested in supporting investors who want to spend a substantial amount of capital."
Mr Drabsch says the aim is to diversify the Territory's economy so that the natural peaks and troughs are less pronounced. He says the Queensland economy suffered the same dramatic ups and downs as the NT 30 years ago but "smoothed" them out by diversifying.
Investment Territory will not just wait for investors to approach the Government – the team will actively pursue potential investors by attending major investment forums. For instance, it will take part in Reaching South to the Territory, a business and trade delegation led by Chief Minister Michael Gunner to Shenzhen. It aims to strengthen partnerships with businesses in the region across a range of sectors.
The delegation this year will build on the highly successful 2018 delegation and deliver detailed investment, trade and business opportunities to Chinese companies and industry representatives based in the Greater Bay Area of Southern China.
Reaching South will provide Territorians taking part a unique opportunity to connect with key influencers and decision-makers and build on relationships established in 2018.
Direct flights between Darwin and Shenzhen with Donghai Airlines have seen increased regional engagement, which the Territory Government is committed to strengthening.
Investment Territory will administer the Government's $89 millionco-investment fund, which is aimed at creating more local jobs and accelerating major and significant projects in the NT.
Through the Local Jobs Fund, Territory businesses will be able to get projects investment ready, undertake detailed feasibility studies, leverage private sector finance and investment, and reach financial close.
The team has three key roles:
Strategic leadership and coordination of the whole-of-government approach to investment attraction
Engaging with the market to grow awareness and build key trade and economic relationships
Investment facilitation for major projects, facilitated projects and significant projects.
The new approach will see a more coordinated and efficient delivery and an improved experience for investors.
The 10 key investment sectors are agribusiness, defence and defence support, minerals, creative industries, environmental services, human services, international education and training, oil and gas, renewable energy, tourism, transport, freight and logistics, and tropical health and research. TQ