TAKE CARE OF YOURSELF AT THE CAVE
The Northern Territory's bosses are being tempted to reward their staff for good work in the most relaxing way possible – by giving them gift cards for a Darwin float and wellness centre.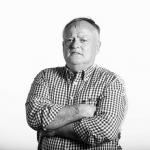 Words by

Nigel Adlam
Published

30 March 2023
City Cave offers three therapies: float, infrared sauna and massage.
The therapies are great ways to de-stress, rejuvenate the mind and body, and relax aching muscles.
Manager Teresa Rapp, who has extensive experience managing health services, says: "We live in a stressful world – we all need help relaxing.
"Companies can reward their staff with therapy packages every month or on special occasions, such as birthdays, Christmas and long service anniversaries.
"It's an unusual and healthy way to recognise the good work so many hardworking people are doing."
City Cave, which is housed in the Jape Homemaker Village in Millner, isn't just about spoiling yourself – the therapies are also marvellous for easing painful backs, shoulders and other joints.
The most popular service is float therapy.
Customers lapse into a meditative state as they lie in a double bed-size pool heated to body temperature and with 400 kilograms of epsom salts.
The lights and music can be switched off if you like for a glorious spell of near-total sensory deprivation.
Float therapy has proved to have many benefits, ranging from pain reduction to enhanced creativity and improved sleep. And all without drugs.
"Women are very excited when they come for the therapy," says Teresa. "Men are a bit more hesitant, but they are always pleasantly surprised and love it.
"After all, the need to relax and ease muscle pain is for everyone."
City Cave therapies are proving particularly popular with soldiers.
Float therapy was invented in 1954.
But City Cave has taken it to a higher level – instead of using a traditional closed-in pod, it employs the open pool, which creates a much more serene experience.
The infrared sauna is also different. Unlike a traditional sauna, it doesn't heat the air around you – instead, heat and light technology is used to warm the body directly.
Health benefits include de-stressing, reinvigoration, pain relief, increased circulation, skin purification and muscle relaxing.
Many customers turn up with a book to read or a podcast.
Massage therapy is also
immensely popular.
It releases muscle tension, and calms the body and mind, and is good for the treatment of ailments from sports injuries to back pain.
---
CONTACT
City Cave
365-366 Bagot Road, Jape Homemaker Village, Millner 0810
(08) 8948 0787
darwin@citycave.com.au
citycave.com.au