SUPPORTING WORKFORCE DEVELOPMENT, STRENGTHENING INDUSTRY CAPABILITY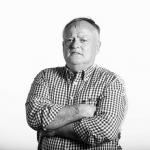 Words by

Nigel Adlam
Published

30 September 2022

Are you having challenges finding a local skilled workforce or attracting and retaining your workforce?
It's now the time to start thinking outside the box to find the solutions to your workforce challenges.
Industry Skills Advisory Council NT (ISACNT) works with industry peak bodies, businesses and key stakeholders to tackle workforce challenges across the Northern Territory – to achieve the Territory's target of a $40 billion economy by 2030 and to grow its workforce by 35,000 people.
Newly-appointed Chief Executive Amelia Nuku says: "We hear every day that businesses across all industries are struggling to find anyone or the right people. The labour shortages are impacting businesses operations – delaying projects and leading to an inability to take on new projects or grow their businesses.
"We're working with industry to tackle the labour shortage. We help employers, industry stakeholders and government to work collaboratively to find workforce solutions."
The Territory is critical to the success of Australia through Defence, energy security, biosecurity and agribusiness.
Ms Nuku says: "There's no one-fits-all model or solution. Workforce solutions must be tailored to the business, industry and driving by industry.
"We want to find sustainable solutions to build industry capability and capacity that strengthens our workforce.
"To address the Northern Territory workforce challenges, the Territory needs an increase in population through a targeted attraction strategy to attract people from other states and overseas."
ISACNT is an independent not-forprofit organisation that provides advice and gathers intelligence on workforce development, training package development, skills shortages and workforce solutions.
It provides industry-led intelligence through its industry engagement, annual NT Skilled Occupational Priority List Survey, national training packages development and other initiatives to help the Territory Government with policy and funding decisions that support industries.
ISACNT is well known for its role in developing the annual Northern Territory Skilled Occupation Priority List, which identifies the Territory's labour shortage in high-priority occupations – from electricians, carpenters, plumbers, farmers, chefs, health workers and psychiatrists to software engineers.
It has been working with the Department of Education and schools to help educate students about the variety of industries and occupations available in the Territory and connecting industries with students through the ISACNT Work Experience Register.
"Our students are our future workforce. We must encourage our kids to stay and follow a pathway into jobs in the Territory with local employers."
Ms Nuku has an infectious passion for creating employment and training opportunities for Territorians and strengthening industry capability and capacity in the NT.
She has worked with industry and in the Territory's vocational education and training sector for more than 25 years, providing Territorians with employment and training opportunities and supporting businesses to increase their skilled workforce.
"The Territory is the best place to start your career and progress further and faster," she says.
"Now is the time to market the Territory's amazing careers to attract skilled workers from interstate and overseas to help increase our local skilled workforce."
Employers who need help addressing workforce challenges can reach out to ISACNT.