INPEX
STUNNING SERPENT
INPEX has proudly supported Darwin Festival since 2013 and was proud to come on board as a major sponsor again this year.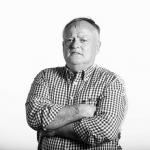 Words by

Nigel Adlam
Published

01 October 2020

Larrakia artists Shaun and Trent Lee created a stunning art installation for Darwin Festival Sunset Stage as part of INPEX's support.
Spray paint was used to create a collaborative piece of fusion art, merging traditional Aboriginal design with vibrant modern colours. Both artists have previous connections with the INPEX-operated Ichthys LNG. Trent worked on the construction of the Ichthys LNG onshore facilities for several years.
Shaun used to work for Australian Red Cross as a coordinator at the SHAK Youth Centre, which the INPEXoperated Ichthys LNG joint venture has proudly supported since 2015.
The artists have been in demand of late, working on commissioned canvas pieces, book covers, album covers and traditional carvings. "I've just started to get into murals," says Trent.
"My main area of work is canvas and traditional weapons. I was recently commissioned to carve weapons for defence, which they use in parades."
The striking showcase feature of the art installation is a massive purple and pink serpent, keeping in with the colour theme of the Darwin Festival, with hidden creatures woven into nooks and crannies throughout.
Trent says his father, Tony Lee, was a major influence on his "creative side" and encouraged him to include "little hidden gems" in his work. "It's awesome to hear when people have discovered them in our artwork."
As well as the Sunset Stage artwork, Shaun and Trent have worked with the National Indigenous Music Awards organisers to paint the awards, which were announced during the festival.
WORKING FOR LARRAKIA
The Larrakia Development Corporation's vision is to build a future that all Larrakia people can look forward to. The LDC's prime objective is to create economic opportunities for all Larrakia people through employment and business.
LDC chief executive Nigel Browne says the partnership with INPEX has been built up over many years. "The hard work has paid off." He says the LDC also worked with INPEX to provide jobs and training for Larrakia people.
Bill Risk, the chair of ILAC, says the Larrakia Ichthys LNG Foundation Trust has been important in delivering benefits to Larrakia people initially in the key focus areas of education opportunities and support for Elders.
The dual purpose of the Larrakia Nation Aboriginal Corporation is to represent Larrakia people while being a major service provider for Indigenous people in the region. With a staff of around 85, 75 percent of whom are Aboriginal, it is one of the largest Aboriginal employers in the region.
David Kurnoth of the LNAC believes the LIFT program supports the organisation's vision to be a strong, self-sufficient and healthy Nation of Larrakia people.