Charles Darwin University
STAYING LOCAL
Now is the time when many year 12s in the Northern Territory are considering their uni options.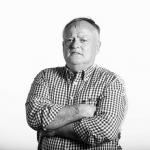 Words by

Nigel Adlam
Published

01 July 2020

Do I stay local or go south? These three Territorians are among many who chose to study locally at Charles Darwin University – and haven't looked back.
Max Stretton
Darwin High School graduate and CDU law student Max Stretton was only two weeks away from going to university in Melbourne when he was subject to what he calls "an intervention". "Close family friends who work in law in Darwin heard about my plan," he says. "They suggested it was better to study law at CDU for the work opportunities available, and that I'd be able to study subjects that I'd find more interesting."
Max calculated his finances and considered the opportunities available to him in the Territory. That was enough to convince him to stay in Darwin and enrol in law at CDU. On reflecting on his choice to study at CDU rather than in Melbourne, he says it was the biggest and best decision of his life so far.
"I've gained legal experience over and above many others studying interstate," he says. "Not only does CDU offer great overseas study options, they also create opportunities that are really accessible to students, unlike universities down south," says the globe trotter, who studied abroad in China and Indonesia before spending a year at the NT Supreme Court.
Today, Max is a litigation lawyer in Alice Springs and is also on the board of an arts company in Darwin that unites people and showcases the artistic diversity of the NT.
Muriel Scholz
Muriel Scholz grew up in regional Northern Territory and so understands the challenges rural communities face in accessing quality health services. Driven to "fill the gaps" in the health sector, she was keen to explore a career in the sciences after high school but was unsure of her exact direction. "I've always wanted to have an education, and I know that we are among those privileged to have the opportunity to do this," she says.
After discussing her options with several CDU staff members and attending CDU Open Day, Muriel settled on a science degree. She has since completed a Bachelor of Science and is starting her second degree, a Bachelor of Health Science.
"The course offers the professional aspect in science that I was looking for," she says. Drawn to the flexibility in the structure of CDU's courses, Muriel is relishing the wide range of learning opportunities on offer. "I've had the chance to try a range of different electives, which has been ideal," she says. "My courses tick all the boxes. I had no need to look at courses elsewhere, so I didn't."
Drew Whitehouse
Drew Whitehouse never planned on studying a teaching degree. When he finished school at St Joseph's Catholic College in Katherine, his heart was set on becoming a pilot, but life had other plans.
Soon, all options were on the table. He tossed up whether to study in Darwin or head south like some of his peers, but ultimately decided to study locally. "I figured I didn't have to force myself to go somewhere radically different to somewhere I was more familiar with to be challenged," he says.
Drew started his university journey with CDU's free Tertiary Enabling Program and is now studying a Bachelor of Education Secondary while living on campus at International House Darwin. "I wanted to go somewhere that would challenge my habits," he says.
Life at CDU has certainly offered Drew many opportunities for growth. "Making new friends has been a blast, as well as learning to take care of myself and having more time to myself," he says. With impressive grades under his belt, Drew is excited about the future and the opportunity to foster the minds of young Territorians.
"I intend on becoming a secondary teacher, preferably within the public sector," he says. "I'd like to encourage my students to question the information I provide them, as well as to broaden their perspectives beyond narrow ways of thinking." TQ
Explore courses at cdu.edu.au/study. CDU is here to help with your study questions. Call 1800 061 963 or email study@cdu.edu.au