STATE OF OUR INNOVATION NATION: 2022 AND BEYOND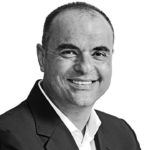 Words by

Harley Paroulakis
Published

30 September 2022

The Northern Territory provides investors and international innovators one of the most commercially exciting jurisdictions in the Asia Pacific region.
In the past six years, the Northern Territory has quietly developed the foundations of a vibrant innovation ecosystem. A highlights reel would show you companies such as SPEE3D creating new innovations in 3D metal printing and advanced manufacturing, up-and-coming start-ups such as Corrosion Instruments and Universal Site Management developing unique technologies to support the mining, equipment, technology and services sector, and innovations in the information communication technology sector with companies such as Hold Access developing a digital wallet that empowers First Nations people to hold diverse identification with access to full capabilities in their control.
Recently, the Territory is looking to become Australia's first manufacturer and exporter of the iconic Albatross G-111T, an amphibious aircraft that can take off and touch down from land, snow, ice and water. Amphibian Aerospace Industries (AAI) is relocating its refurbished aircraft and establishing a new facility and office at Darwin International Airport. AAI first caught the eye of the Darwin Innovation Hub when it took out first prize at their annual Croc Pitch event in 2021. AAI is a great example of how early-stage technology investment in an aviation manufacturing company can not only provide a technology proof-of-concept but also unlock a pathway towards later-stage capital investment, modern manufacturing, skilled jobs and industry growth.
International collaborations are also solidifying in this growing innovation ecosystem. The potential of leveraging the geographic position and vast hinterland of the Northern Territory has caught the eye of international research institutions such as NASA and Singapore's Nanyang Technological University. In July 2022, three NASA rockets successfully launched from Arnhem Space Centre in the Territory. The launch marked the start of Equatorial Launch Australia as a multi-user commercial space launch company, providing world-class launch services flown to and from all space orbits.
Singapore-based space-tech company Aliena aims to provide high-resolution data to terrestrial businesses by enabling a fleet of imaging satellites to fly closer to the Earth using proprietary electric propulsion engines. Through relationships with the Darwin Innovation Hub, Aliena will provide datasets specific to the Northern Territory, which can be used for advanced crop monitoring for smart farms, fire detection for disaster mitigation and hazard response, and other security and defence sector applications – further showcasing that Australia's Northern Territory is ideally placed to host key infrastructure and services for the global space industry.
The fundamental key to realising these commercial opportunities lies in applying relevant technology to our North's rich industrial sectors.
Typically, regional locations such as the Northern Territory are not thought of as hubs of innovation or centres that attract meaningful levels of venture capital investment due to lack of population hindering depth of deal flow and the centralisation of finance providers in major capital cities around the world. It is this exact under estimation of the Northern Territory that highlights why it is so valuable.
In the next 25 years the Northern Territory will expand upon its position as one of the fastestgrowing innovation ecosystems in the world. There are three main factors contributing to the ferocity of this growth.
Firstly, the continued leverage of the Territory's massive land and geographical advantages as a sand box for global entrepreneurship and innovation, by offering developers of technology valuable test bed and demonstration sites.
Secondly, the aggressive pursuit of the best innovations across Australia and around the world that can be applied to the rich industries found in the Northern Territory. By expanding its vision, the Northern Territory will be able to tap into an unlimited global deal flow.
Thirdly, private capital must be raised to both entice the talent and enable such projects to be established, bringing valuable labour and business operations to the Northern Territory.
It is the combination of Territory land, enterprise, labour and capital that will drive economic growth. And it is the abundant natural resources and high industrial output per capita that will provide the fuel for this growth.