WTD Constructions
SPECIALISTS IN REMOTE WORK
Few things give builder and long-time Territorian Peter Fixter and his team more pleasure than training and mentoring Indigenous people in remote communities to become skilled tradespeople.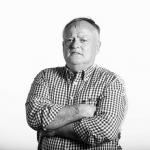 Words by

Nigel Adlam
Published

01 October 2019

His company, WTD Constructions, works exclusively in the bush, across building and refurbishing remote community housing but also on remote commercial projects. That has given WTD a great insight into some of the challenges facing Aboriginal Territorians.
Peter and his team are always willing to give keen workers a chance.
"Working in remote communities and providing genuine training opportunities is what we do best," he says. We are always proud to see our trainees go on to become tradespeople working in their own communities."
Darwin-based WTD has been carrying out remote construction projects across the Top End for more than 21 years. The company has now worked in about 60 communities, probably more than any other firm in the NT.
WTD has completed hundreds of community housing and government employee housing refurbishments and new builds in remote communities.
The company doesn't just work on housing – it also provides general repairs and maintenance contracts and ad-hoc works for remote housing, schools, health clinics, sporting grounds and government buildings. It provides services to Northern Territory Government agencies, community councils, schools, and other not-for-profit and private enterprises.
"We are a community focused organisation," says Mr Fixter.
WTD recently completed 41 remote housing refurbishments in Pirlangimpi. It has maintained high engagement of local Indigenous people by providing holistic on-the-job training and mentoring in the community. Local people were engaged in most aspects of the work, including painting and general carpentry.
WTD site foreman Nathan Derich says the housing work and job opportunities have transformed the community.
"The difference is quite amazing, and we have had really positive feedback from locals, especially families who have moved into completely upgraded homes that look as good as new. Having the local workers onboard has been a bonus for us. They have not only worked hard but picked up many new skills along the way."
WTD also recently completed an unusual and challenging job at Pirlangimpi – relocating the old Nightcliff renal clinic to the community. The task entailed dismantling the clinic in Darwin's northern suburbs, transporting it to Melville Island and reconstructing the building. But all the hard work was worth it – having the clinic where it is most needed has been warmly welcomed by Tiwi Islanders. Far fewer patients now have to move to Darwin for treatment.
WTD Constructions works hard to engage with communities in a respectful way and to find out what they want. It primarily delivers projects across the Top End – throughout the Tiwi Islands, Arnhem Land and the Daly regions.
The company has an unrivalled record of providing genuine employment and training for Indigenous people in their own communities and is now ready to roll out and work on contracts throughout the Territory. It places great emphasis on providing employment opportunities, training and career pathways for Indigenous people on country.
WTD has supported dozens of apprentices to become qualified tradesmen in carpentry and metal fabrication. One of the apprentices who is now a qualified carpenter is Darren O'Brien, who was named HIA NT Apprentice of the Year in 2018. He went on to be one of the HIA Australia finalists and was presented with a special award by television personality and qualified carpenter Scott Cam.
The firm is proud that it has developed long-standing and valued working relationships with community organisations, regional shire councils and Territory Government departments, such as the Department of Infrastructure Planning and Logistics and the Department of Local Government, Housing and Community Development. TQ