Paspalis
SPACETECH FIRM ALIENA SECURES $1.5M, INKS PARTNERSHIP WITH DIH
DIH announces the Paspalis Innovation Investment Fund (PIIF) $500,000SGD co-investment into Aliena - a space-tech start-up, based in Singapore.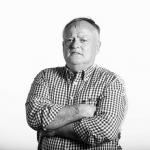 Words by

Nigel Adlam
Published

01 January 2020

Co-investment partners, Paspalis – which operates the first and only venture capital fund in the Northern Territory, Cap Vista – the strategic investment arm of Defence Science and Technology Agency (DSTA), a statutory board of the Singapore Ministry of Defence and 500 start-ups – a leading venture capital investor based in the United States, were thrilled to invest in a company with a first class technology and massive future addressable market.
The investment in Aliena will assist the company launch a satellite into low orbit to prove its plasma based propulsion technology in a real space environment. The Northern Territory's involvement in this targeted project, will have direct application at both demonstration and payload level, as the NT continues to develop its own launch, satellite tracking and monitoring capabilities.
The company's propulsion systems "will allow for a new generation of miniaturized satellites to perform sophisticated maneuvers, which were previously technically unfeasible due to technical constraints," Lim said during a speech delivered at the Australian High Commission.
As a result of this project, Aliena CEO Dr Lim, who is both an esteemed rocket scientist and plasma physicist, will become a mentor at the DIH for the space sector, providing insights to other Northern Territory companies looking to engage in this specialised field. He will also work with the Darwin Innovation Hub to develop a space industry trade network for the ASEAN region.
"One of our goals is to work with high growth Asia Pacific companies that have technologies that can be applied in the Northern Territory, attracting new jobs, businesses and industries to the Territory," says DIH CEO Harley Paroulakis states.
Learn more about space innovation at the Darwin Innovation Hub at darwininnovationhub.com.au TQ