NT Airports
SKY'S THE LIMIT FOR NT AIRPORTS
Northern Territory Airports is enjoying a double celebration – the 100th anniversary of the first flight from Britain to Australia and the 21st anniversary of the NT's major airports being privatised.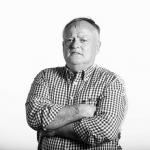 Words by

Nigel Adlam
Published

01 October 2019

Both events have had an enormous, beneficial impact on the Territory. Ross Smith, his brother Keith and mechanics Wally Shiers and Jim Bennett won the Great Air Race by flying from what is now Heathrow Airport to a former horse paddock in the Darwin suburb of Fannie Bay in just under 140 hours. The registration for their converted Vimy bomber was G-EAOU, apparently standing for "God 'elp all of us".
Aviation in the Territory has literally taken off since then. NT Airports, which is 100 percent-owned by Australian superannuation companies, has worked hard over the past two decades to turn Darwin into an international hub with a world-class airport that would have been unimaginable even in the 1980s. And there have been massive improvements to the other two airports – Alice Springs and Tennant Creek.
"We've come a long way and are very proud of that," says chief executive Ian Kew. "But we don't sit back – we're always striving to do better."
NT Airports commemorated the double celebration by commissioning Territorian Andrew Hyde's Exposure Productions to make a fascinating documentary called The Sweet Little Note of the Engine, which had its world premiere airside at Darwin International Airport.
The documentary, which was sponsored by Screen Territory, the NT Government, Channel Nine and the National Critical Care and Trauma Response Centre, covers everything from the Great Air Race and the birth of Qantas through to the bombing of Darwin and the Petrov Affair, from the Beatles stopover through to Cyclone Tracy and the Bali bombings.
It follows the NT Airports-commissioned history book, The World Flies In and Darwin Takes Off, by Peter and Sheila Forrest.
NT Airports is a major driving force in the Territory economy – but it is also an excellent corporate citizen, supporting myriad community ventures, including the Darwin Festival, the Travelling Film Festival and the Darwin International Film Festival. Mr Kew is chair of the Darwin Festival. The sponsorship is part of a program focused on arts, culture and community, with support for everything from festivals to film, music to dance, spoken word to publications.
"We believe our airport to be a place way beyond a transport hub for locals and tourists. We are a part of the history of the NT and strive to support the community of Darwin and the Top End embracing an exciting, unique and frontier destination for visitors and locals alike."
Nobody would deny that privatisation of the Territory's three main airports has been beneficial.
In 1988, the Federal Government allowed Federal Airports Corporation to acquire several airports in Australia if the agency built new terminals at Darwin and Alice Springs. Operations at Darwin, Alice Springs and Tennant Creek airports commenced in April 1989.
At the time, Darwin airport was little more than a tin shed cooled by a huge, slow-moving fan. The FAC built the terminals and ceased operating in June 1998, with its portfolio of airports sold off to private enterprise. Darwin's passenger volume in 1991 was 600,000. It is now 2.83 million across Darwin, Alice Springs and Tennant Creek airports – and is tipped to double in the next two decades.
NT Airports, which has a 99-year lease over the airports, is budgeted to spend more than $130 million this financial year and contributed 1.2 percent of the Territory's gross state product in 2017-18. It has invested $461 million in Darwin International Airport since privatisation, including a $75 million terminal expansion program.
The expansion enlarged the terminal floor area from 16,000 to 27,000 square > metres and three new aircraft parking bays were added, doubling the airport's passenger capacity.
"We've invested very heavily and created a strong, vibrant airport precinct," says Mr Kew.
NT Airports works hard to attract new airlines – its latest achievement is direct flights from Darwin to China with Donghai Airlines, which could be a game-changer for the Territory's tourism industry.
A commercial precinct, known as Darwin Airport Central, is also being developed along one boundary of the 311 hectare airport. Ninety hectares is available for commercial development. Many major enterprises, including Darwin Airport Resort, Bunnings, FlipOut and Kingpin, are already established.
Mr Kew says NT Airports also takes its "stewardship" of the environment seriously. It protects the stretch of Rapid Creek running through airport land and in 2016 and 2017 invested $13 million in two large-scale solar arrays. The project, which has 15,000 solar panels over eight hectares, is the largest airside photovoltaic system in the southern hemisphere.
There are many exciting future plans, including major upgrades to security equipment at Darwin and Alice Springs over the next 18 months. Computed tomography checked baggage and passenger screening systems will be installed.
"The new equipment provides the opportunity to bring our business to world-class level in aviation security," says Mr Kew.
Darwin International Airport is working towards having all ground support equipment, which is used to service aircraft between flights, powered by renewable energy generated from its solar farm by 2020.
There are also plans for a new $15 million freight and training hub, which could generate more than $200 million each year for the NT economy.
NT Airports is working on a proposal to build an underground aviation fuel pipeline from the East Arm port to the jet fuel storage facility at Darwin International Airport. The $155 million project includes a jet fuel pipeline and new port terminal facilities connecting the airport and RAAF Base Darwin.
And the first large format outdoor digital billboard in the Territory has been installed at Darwin International Airport, providing advertisers an audience reach of more than 2.2 million international and domestic passengers who visit the airport every year.
Appropriately, the first client was Crocosaurus Cove, the wildlife "arena" where tourists swim with crocodiles.
NT Airports is owned by ADG, which contributes positive returns to the retirement funds of about 70,000 Territorians. ADG is owned by IFM Investors (77.4 percent) and Palisade Investment Partners (22.6 percent). Mr Kew says the fact that the airports are owned by a superannuation fund is of great economic benefit tothe Territory.
"They are not here for a short time," he says. "They're here because they want a long-term, sustainable, healthy revenue stream. All Territorians benefit from that."
Mr Kew is also chair of the Darwin Major Business Group, which was formed by 14 large companies in 2017 to inform and influence government. TQ