SITZLER
SITZLER SHOWS NT CAN DO THE JOB
Born-and-bred Northern Territory construction firm Sitzler is flying the black, white and ochre flag in the most effective way possible – by demonstrating that NT businesses can carry out world-class work.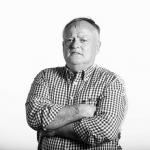 Words by

Nigel Adlam
Published

01 October 2020

The company is involved in a string of multimillion-dollar projects in the Territory and interstate. Many are contracts with the Department of Defence, which plans to spend $12 billion in Northern Australia in the next decade.
Sitzler uses NT sub-contractors and buys supplies in the Territory whenever possible. It has even taken subbies interstate to work on projects and has given such strong support to some smaller companies that they have developed into good-sized, prosperous businesses themselves.
And Sitzler has trained dozens of young tradies, including Indigenous Territorians. Managing director Steve Margetic says: "We have got some great trade contractors in Northern Australia – they are as good as, if not better, than those interstates. And many are more resilient than their interstate counterparts."
He believes there will be massive opportunities for NT companies in the next few years, particularly in Defence work. But Mr Margetic says businesses need to play a long game and start improving their capabilities now. "Territory companies won't win contracts just because they are Territorians."
Building capability is not just a Territory affair. Sitzler has built up a formidable national reputation and earlier this year was invited to join Australian Owned Contractors, an organisation dedicated to increasing the participation of Australian mid-tier civil construction companies in tendering for work on major projects.
There is not a single Aussie-owned tier 1 construction business in the country. Mr Margetic says the September visit to Darwin by Defence Minister Linda Reynolds – her second within a few weeks – and US Ambassador Arthur Culvahouse was of huge significance and shows that Northern Australia is now at the core of military spending.
Sitzler "engages" with major projects long before they are put out to tender – this engagement takes many months, sometimes years.
"The future is very exciting for businesses in Northern Australia – there's a significant amount of work in play and much more to come," says Mr Margetic. "But we all have to work hard to make the most of the opportunities."
Darwin-based Sitzler has offices in South Australia, Western Australia and Queensland, and has had a representative in Canberra for the past six years. Mr Margetic would like the Territory Government to reopen an NT Office in Canberra.
"Eighty percent of the investment decisions affecting the Territory are not made in the Territory. We need lobbyists in the face of the decision-makers. "The Government had an office in Canberra up until about 16 years ago but it was closed because of cuts. It should be re-established.
"The future in Northern Australia is very exciting. But we need to be backing Territory companies to take part in major projects to the maximum extent."
Sitzler researched opportunities and construction techniques for ground-based support for the emerging space industry years before winning the $97 million contract to build the facilities for the Space Situational Awareness Telescope.
The telescope, which monitors satellites and debris to avoid collisions in space, was moved from its test base on a mountain top in New Mexico to the Harold E Holt Naval Communications Station in Exmouth, Western Australia.
Sitzler is in the design phase of a $500 million program to upgrade four military training areas and ranges in the NT – Robertson Barracks in Darwin; Kangaroo Flats near Litchfield; Mt Bundey, 75 kilometres south-east of Humpty Doo; and Bradshaw near Timber Creek.
It is also building the $145 million AIR7000 Phase 2B Maritime Patrol Aircraft Replacement project in preparation for the arrival of the Boeing P-8A at RAAF Base Darwin.
The work includes administration, operations, simulation and training, maintenance hangars, workshops to conduct operational level maintenance, aircraft pavements, aircraft rinse facilities, and associated engineering services.
Boeing P-8As, which are replacing the Orions, are multi-mission maritime patrol aircraft, specialising in antisubmarine warfare, intelligence, surveillance and reconnaissance, and search and rescue.
Other projects underway in the Top End include:
• A Royal Darwin Hospital cyclotron and radio pharmacy unit, which will allow the production of isotopes required for the operation of the PET scanner, eliminating the need to get them from interstate.
• The base entry precinct at Larrakeyah Barracks in Darwin.
An example of Sitzler's expansion interstate is a contract from the South Australian Government Department of Planning, Transport and Infrastructure to redevelop Glossop High School in the Riverland as well as the Unmanned Aerial System Flight Test Range facilities and infrastructure for QinetiQ near Cloncurry in north-west Queensland
"The work we do isn't necessarily always specialised, but we target specialised markets, such as defence," says Mr Margetic.
The company has about 130 permanent staff. It must be a good place to work – in an age when people change jobs every couple of years, about 30 percent have been there for more than five years and 20 percent for 10 years. TQ