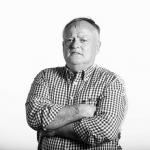 Words by

Nigel Adlam
Published

30 September 2022

Award-winning construction company Sitzler has again demonstrated its key role in the economy of Northern Australia by awarding more than $100 million worth of work packages to subcontractors in the past four months.
Most of the work went to local businesses.
General Manager Anthony Carbone says Sitzler awards subcontracts to Northern Territory companies whenever possible.
""In our experience local and regional businesses provide first class service and are important partners in building capability."
The work packages were advertised on the Industry Capability Network's Gateway portal, which links Territory businesses with potential contracts on major projects.
Established 46 years ago, Sitzler has strongly supported local and regional businesses throughout these years and recognises the importance of the companies and the increased local capability and capacity they provide in its success.
It has facilitated the training of many young tradies, including Indigenous Territorians – some who have been with Sitzler for more than 20 years.
Sitzler has successfully completed four large projects over the past six months and is commencing others, some for the Department of Defence, which is expected to spend about $12 billion in Northern Australia over the next 20 years.
One of the major Defence contracts was building the $145 million AIR7000 Phase 2B Maritime Patrol Aircraft Replacement project in preparation of supporting the Boeing P-8A at RAAF Base Darwin.
The work included administration, operations, simulation and training, maintenance hangars, workshops to conduct operational level maintenance, aircraft pavements, aircraft rinse facilities, and associated engineering services.
Boeing P-8As, which are replacing the Orions, are multi-mission maritime patrol aircraft, specialising in antisubmarine warfare, intelligence, surveillance and reconnaissance, and search and rescue.
The project created more than 230 jobs.
Sitzler is carrying out a $700 million program to upgrade four military training areas – Robertson Barracks in Darwin; Kangaroo Flats near Berry Springs; Mt Bundey, 75 kilometres south-east of Humpty Doo; and Bradshaw near Timber Creek.
Work is well underway at Bradshaw, including upgrading roads and the Nackeroo military airfield. And work has also started at Robertson Barracks, including the construction of an electronic range facility and a heavy vehicle training precinct, and upgrading of Thorngate Road.
A number of substantial work packages on the project have already been awarded to local contractors, including Sunbuild, Nightcliff Builders, BMD, and Larrakia-owned and operated company AKJ Services.
In addition to the works being delivered as managing contractor, Sitzler has also recently completed the construction of a 25m/100m open firing range at Robertson Barracks, which features two firing mounds that improve the safety and training capability of existing range assets.
Sitzler's long-term business partnership with Tiwi Partners is building a mirror recoating facility at the Harold E Holt Naval Communication Station in Exmouth, Western Australia, as a bespoke support facility for the $100 million space surveillance telescope, which Sitzler delivered in 2019 for the Department of Defence.
Tiwi Partners are also building an ionospheric base for Defence in the mid-west of Western Australia. The joint venture has recently completed the $117 million upgrade to the Delamere Air Weapons Range, 130 kilometres south-west of Katherine, on budget and ahead of time, despite significant challenges – delivering in a remote location during the covid pandemic and over a wet season, and working while the range remained operational.
Sitzler is also winning many non- Defence contracts. It is carrying out stage 1 of the Tiger Brennan Drive project, delivering vital civil infrastructure for Territorians.
The work, which includes an overpass at the junction with Berrimah Road, will create about 150 jobs.
Infrastructure, Planning and Logistics Minister Eva Lawler says: "This landmark roads project will make the daily commute for 20,000 Territorians a whole lot safer.
"It is exciting to see well-known Territory company Sitzler delivering these works over the next two years."
Sitzler's Defence Senior Lead Jason Miezio says the construction industry faces several major challenges, such as rising prices for materials and labour shortages.
"We've been able to work through price increases with our supply chains," he says.
Sitzler is tackling the shortage of good workers by training and upskilling many of its 180 staff.
"We want to reduce our reliance on attracting labour from interstate. "We're also making a significant investment in plant and equipment to increase efficiency and reduce our carbon emissions."
Having national capability, Darwin based Sitzler has offices in South Australia, Western Australia and Queensland, and has had a representative in Canberra for the past eight years.