Ship Lift
SHIP LIFT RAISES BUSINESS MORALE
The $400 million investment in the Northern Territory's ship lift has helped raise business morale.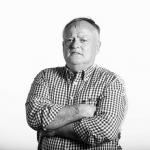 Words by

Nigel Adlam
Published

01 January 2020

Chamber of Commerce Chief Executive Greg Bicknell says: "It's welcome news."
He says the biggest benefits will be enjoyed when the ship lift is built and ships start coming to Darwin to be serviced. "The ship lift is good for the business community – it's part of the big picture."
Mr Bicknell says other major projects include Defence work, onshore oil and gas exploration, and the backfill for Darwin LNG.
He says INPEX and Shell continue to spend big in the Territory. "There's good sustainable activity happening."
A report by ACIL Allen Consulting found that income from the ship lift could be as much as $1.4 billion over the next 25 years.
"That's a benefit cost ratio of more than 3-1," says Shaun Drabsch, Chief Executive of the NT Department of Trade, Business and Innovation.
The timeline for the project is:
Engineering consultancy contract awarded late in 2019;
Competitive construction tender process in June 2020;
Construction works to commence in 2021 – anticipated to take two years;
Ship lift facility operational in 2023.
The ship lift will create about 100 jobs during construction and 400 direct and indirect permanent jobs during operation. It will have benefits beyond immediate jobs and revenue – the ship lift, which will be next to the Marine Industry Park at East Arm, will help establish Darwin as an international maritime services hub.
Ships will no longer have to sail for 10 days to be serviced in Singapore, Perth or the East Coast.
Vessels maintained in Darwin are much more likely to become based in the city as well.
The 103-metre ship lift's in-principle agreement means that the facility will be operated and maintained by Darwin-based company Paspaley under a 10-year lease.
Mr Drabsch says there are great benefits in this public-private arrangement.
"Paspaley will need to cover the cost of operating the ship lift so will have an incentive to look for customers," he says.
The facility will have open access, which means any engineering company will be able to provide for ship servicing work.
"Several local companies have already shown a lot of interest in the possibilities," says Mr Drabsch.
A Federal Government agency, the Northern Australia Infrastructure Facility, is giving the Territory Government Treasury Corporation a soft loan of $300 million from a $5 billion nation-building fund and the Government is providing the remaining $100 million.
Darwin is the only functional deep water harbour in Northern Australia, which further emphasises the critical need for the ship lift.
The only other ship lift in Darwin is a small facility at Frances Bay owned by Paspaley, which maintains a fleet of pearling vessels."
Dr Sam Buchanan, Chief Operating Officer of Paspaley Pearls Group, says: "Ship lift funding is good news for local Territory business.
"The Paspaley Group is proud to bring decades of experience and world-class marine industry capabilities tothis project."
"The Paspaley Group own and maintain a large fleet of vessels, all sailing in and out of Darwin Harbour on a regular basis — these vessels, currently maintained in Darwin, will help ensure the ongoing viability of the ship lift, as an anchor tenant for the facility." TQ