SHIFT LIFT BACK ON TRACK
The ship lift to be built at Darwin's East Arm will kick start a new and lucrative marine supply, servicing and maintenance industry in the Northern Territory.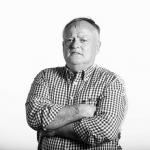 Words by

Nigel Adlam
Published

31 March 2023
Navy, Border Force, offshore oil and gas, survey, fishing and tourism vessels of up to 5500 tonnes will be capable of being raised out of the water and transferred to a blast and paint shed or hardstand for repair and maintenance.
The ship lift project also includes significant wet berth capacity enabling large vessels to moor alongside.
The concept design has been completed ,and environmental and planning approvals will be finalised over the coming couple of months before site works begin.
"Creating the capability to lift large vessels is not only an opportunity for local business growth, but it will fill a gap for our Defence and allied forces where the capability does not exist between Cairns and Perth, " says NT Infrastructure Commissioner Louise McCormick.
The $515 million project is being funded by the Territory Government, which includes a $300 million loan from the Northern Australia Infrastructure Facility.
Renowned engineering firm WGA, which has an office in Darwin and specialist marine engineering capability in their Perth office, has been engaged by Infrastructure NT to complete the detailed design of the ship lift.
The Clough-BMD Joint Venture were announced as preferred contractor on 16 July 2022.
But the project suffered delays when one of the joint venture partners, Clough, went into voluntary administration in late 2022. Italian construction giant Webuild has bought Clough and the Territory Government has recommenced negotiations to get the development underway as soon as feasible.
The ship lift and the marine industry park being developed on the adjacent land are part of the NT Government's plan to grow maritime capability and capacity.
The Maritime Industry Development Plan also includes initiatives to grow industry and workforce, which will ensure the maritime sector thrives.