Civil Contractors Federation NT
SHARING THE RISK
If we are to see competitive pricing and true "value for Territory" in our procurement processes, we need a fairer allocation of project risk.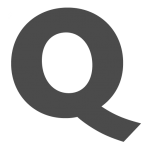 Words by

Tom Harris
Published

05 April 2022

At the moment, too much of the risk in civil construction projects is being rolled onto contractors and this is unsustainable.
Civil designs that form the basis of tender documentation are often incomplete or contain errors that have knock-on effects once construction begins. More investment is needed in the upfront components of civil construction projects to assist in ensuring that the designs are fit-for-purpose and have been assessed for constructability.
Civil contractors shouldn't be held contractually liable for project cost increases related to third party design issues.
Another area where risk is starting to significantly increase for civil contractors is the access to the various natural resources that are required for construction. Civil construction projects require access to a range of resources, including soil, sand, gravel, crushed rock products and water.
Urban civil construction projects present less risk as in many of the more developed areas in the Territory, we have sand and gravel extractive tenements as well as quarries that can manufacture a wide range of conforming material for construction projects, but the situation changes very quickly once you move into the rural and remote regions of the NT.
Over decades many of the known areas where construction materials have been sourced for civil construction projects in rural and remote locations have been depleted or completely mined out. This is now creating significant risk to many Territory projects as without the base resources that underpin civil construction processes, development will stall.
More investigation and development work needs to be undertaken by government to better define the known construction material resources (volume and conformity) in many of our remote locations and along key transport corridors.
Without access to quality conforming materials, infrastructure delivery will become increasingly more difficult.
Civil construction companies cannot continue to wear the contractual risks associated with the sourcing of natural materials in many areas of the Territory. There needs to be a more equitable sharing of risk between the contractor and client, or we will see price increases to reflect the risk and uncertainty associated with project delivery.
For a relatively small increase in investment in the design phase of civil construction projects and increased investment in the identification of construction material resources across the Northern Territory we can dramatically reduce the risk profile of infrastructure delivery and ensure that better value is delivered for the broader community.
CELEBRATING EXCELLENCE
The Civil Contractors Federation NT will host our Gala Awards dinner at the Mindil Beach Casino Resort in Darwin on Friday, 24 June, to recognise civil construction excellence and the achievements of our trainees, apprentices, suppliers, traffic managers and subcontractors associated with civil construction across the Territory.
Expressions of Interest and nominations for all award categories are now open and can be found on the CCF NT website: ccfnt.com.au