NT TRAINING AWARDS
SERVING THE COMMUNITY
Locally owned business Berry Springs Mechanical has been serving Darwin's rural community for 25 years.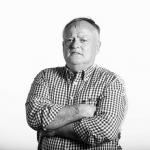 Words by

Nigel Adlam
Published

01 October 2020

The firm's commitment to training and good service has been recognised – it was named Small Employer of the Year at the Northern Territory Training Awards.
Two apprentices are working at Berry Springs Mechanical – both are undertaking Certificate III in Light Vehicle Mechanical Technology at Charles Darwin University.
Benjamin Nowland is a full-time workplace employee and Oscar Kernich is a school-based apprentice. All staff are encouraged to attend training through Repco and Valhalla Industries, which is delivered through Burson Auto Parts.
Training is also undertaken on a daily basis in the workshop through on-thejob mentoring, plus learning through internet-based platforms, such as the Automotive Technician and Autopedia.
Company owner Beckie Kernich says: "In today's after-market automotive environment, it is not possible to learn all procedures to complete tasks from trade school or from previous skilled mechanics. There are too many different procedures for undertaking tasks in too many different vehicles.
"We are following industry trends that use Internet-based training/information. "Several industry groups have made closed Facebook groups that are very good for sharing information quickly. These are very effective online learning platforms."
Beckie says staff have always benefited from training opportunities. "Training for the purpose of upskilling or reinforcing skill sets has the obvious advantage of increasing productivity from employees.
"Broader depth of knowledge over specific aspects on a motor vehicle allows employees to better diagnose and hence better resolve complaints with a car.
"With this increased ability on the job also comes an increase in self-confidence for the employee. I have seen significant development of confidence with the apprentices in the workshop when they have taken on additional training – and they realise they are actually making significant progress when they show this knowledge at trade school.
"Training sessions outside the workshop allow for networking opportunities within the industry. "The social aspect to training workshops allows employees to share knowledge about their challenging jobs, and sometimes gives them suggestions on how to improve jobs or solutions to faults.
"There is also an ability for 'story time' where discussions are had regarding customers and the huge expectations that customers have in regard to the service or repair of their vehicle.
"It is good for employees to know they are not alone in feeling overwhelmed. "A training night gives employees the ability to debrief and counsel with others about their concerns in the workplace."
Beckie is proud that the small business has achieved a major milestone by operating as a local firm for more than 25 years. "We have continued to be a reliable community service through helping everyone from elderly pensioners and the Northern Territory Government to the local fire brigade and everyone in between.
"We also pride ourselves on being actively involved in training, not limited to apprentices, but this obviously being the priority of our time investment as apprentices are our tradesman of the future."
Berry Springs Mechanical offers a range of services, including automotive mechanics, and repairs, tyre fitment, battery fitment and callouts. The firm also attends to many other community needs – anything with an engine and, at times, things without an engine.
It works on generators, chainsaws, tractors, picking machines, motorbikes, concreting equipment, trucks and earthmoving equipment, although it specialises in light vehicle servicing and repairs. TQ