SEA BREEZE: QUALITY AT A GREAT PRICE
Interest in Sea Breeze – the attractive, quality apartments being built in the desirable Darwin seaside suburb of Nightcliff – is gathering pace.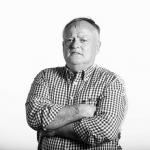 Words by

Nigel Adlam
Published

31 March 2023

And the reason is simple: now is the time to buy.
Sea Breeze is setting a new benchmark in affordable apartment homes in the Territory's capital city.
Award-winning construction company Sunbuild will recommence building the development on the corner of Progress Drive and Dick Ward Drive this month.
Completion is expected by April 2024.
And that's just when Westpac predicts interest rates will start going down – and when real estate agents predict property prices will start going up rapidly.
So now is the perfect time to buy – either as an investment or as somewhere comfortable, secure and elegant to live.
Sea Breeze has it all – innovative, versatile apartments in a great location.
It's a short walk to the beach, shops, a popular street market, a major supermarket, a GP's surgery, a dentist, restaurants, cafes, post office, police station, two service stations, two bus stops and four good schools.
An apartment in one of Darwin's best suburbs is a great buy, especially as the Territory economy begins a strong upswing.
Many major developments promise a healthy economic future.
Defence is spending $12 billion in the NT over the next 20 years – most of it in Darwin.
Other big projects include about
20 mining ventures ready to go into production, world-class solar farms, super-fast cable connections to the rest of the world, a new marine service industry, a multi-million manufacturing hub and a green energy industry.
Darwin's rental market is tight and all the predictions are that it will get tighter over the next few years as the economy grows.
Vacancy rates are historically low and rental returns are the highest in Australia.
This makes Sea Breeze a natural choice for investors.
Sea Breeze is all about choice.
There are four categories of apartments, 10 floor plans and two colour options.
Plus there will be five commercial tenancies.
The commercial centre will be known as The Rocks.
The Sea Breeze commercial area comprises five tenancies ranging from 58 square metres to 245 square metres on the ground floor with all public car parking under cover.
Sunbuild is seeking expressions of interest for cafe/restaurant, beauty/hairdresser salon, office, shop or any compatible business for lease or sale.

Contact Byron for further details.
Apartment design options:
2-bedroom, 2-bathroom multi-use unit – type 1
2-bedroom, 1-bathroom unit – types 5,6,7
2-bedroom, 2-bathroom unit – types 2,3,4
3-bedroom, 2-bathroom unit – types 8,9,10
Designs can be viewed at seabreezedarwin.com.au
Call Byron Wauchope on 0424 181 530 or email byron@atrealty.com.au
If you want to know more about Sunbuild, visit sunbuild.com.au