Scope Building NT
SCOPE'S YEARS OF EXCELLENCE
Scope Building NT is celebrating 20 years of construction excellence in the Northern Territory this October.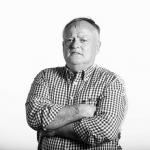 Words by

Nigel Adlam
Published

01 October 2020

After two decades operating in Central Australia, the milestone coincides with five years since the establishment of its Darwin base.
The company has grown at a steady, sustainable pace from a small business with a handful of staff to a respected and innovative design, construct and project management company.
Executive Director Matthew Bell, who moved to Alice Springs as a 23-year-old carpenter in 1997, says: "We've evolved into a commercial construction company in a measured way." "We haven't taken on any job that we knew we couldn't do very well."
He puts much of the success down to good staff, including Scope's Darwin manager Stuart Rokahr and Alice Springs manager Jeremy Loudon.
"The success of our company relies on great staff. They create a harmonious work atmosphere, do quality work and bring other good people into the business."
Scope's reputation also rests on honesty. "We build good relationships with clients by being truthful and keeping them well informed throughout every stage."
Scope's capability as a design, construct and project management company means clients can go through the whole process – from concept to final inspection – with the same skilled people. The firm has a strong reputation for finishing work on time and within budget. Scope has 40 permanent staff and has built strong partnerships with its Territory sub-contractors.
"We've got a proven list of subbies who we've worked with closely over many years to achieve a common goal, which is always to produce quality work for our clients."
The company, which has delivered a wide range of projects up to $25 million in value, has a growing reputation for taking on complex and logistically challenging work. For instance, Scope Building was awarded the $13.1 million contract to refurbish the Alice Springs Local Court, which was completed while remaining operational.
In Darwin, it has completed the $3.1 million hydrotherapy pool at the new Palmerston Regional Hospital, carried out refurbishment work at the Darwin Local Court and upgraded the science laboratory at Sanderson Middle School, plus other NT Government, Charles Darwin University and residential projects.
In Alice Springs, Scope Building built the new palliative care unit at Alice Springs Hospital and the Trade Skills Training Centre at Charles Darwin University's Alice Springs campus among various other NT Government, Defence and residential projects.
Remote Top End projects include the $5.5 million construction of the health clinic and police station at Robinson River, more than 1000 kilometres by road from Darwin.
Scope's latest project is to refurbish the water slides at the Leanyer Recreation Park in Darwin. "Every family in Darwin has been to the water park," says Matt. "It's a privilege to be working at such an iconic place. "We enjoy challenging work. We'll work anywhere. We're Territorians so we understand the weather and the logistics of working remotely."
SCOPE BUILDING NT – KEY VALUES
Strong ethics: aiming to honour commitments and be open, transparent and communicate clearly. Safety, health and environmental protection: the firm ensures its high expectations are met and are understood by all stakeholders.
Scope Building has a Federally accredited, certified and audit maintained ISO9001 Quality Management System, AZ/NZS 4801 Occupational Health and Safety System, and ISO14001 Environmental System.
Teamwork and training: the staff are hard-working, qualified and skilled – many have been with the company for 10 years or more. Tradies, support staff and management are given training opportunities.
Apprenticeships: the company is proud of its apprenticeship program and the support it has given to young Territorians – 22 so far have achieved certification.
SCOPE BUILDING NT – SERVICES
• Project planning
• Project management
• Project costing
• Construction
• Design and construction
• Refurbishment
• Fit-out
• Period maintenance contracts
• Civil works
• Services infrastructure
CONTACT
Alice Springs office
8 Brown Street, Alice Springs, NT 0870
PO Box 968, Alice Springs, NT 0871
Darwin office
7/866 Stuart Highway, Pinelands, NT 0829
PO Box 3061, Palmerston, NT 0831
info@scopent.com.au
1300 672 673