Darwin LNG
SANTOS BACKS DARWIN
For Santos, the Territory is part of its heritage as an Australian oil and gas pioneer, dating back more than 60 years.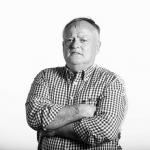 Words by

Nigel Adlam
Published

01 July 2020

The Territory is also a place where Santos has great expectations for the future. The $1.2 billion acquisition of ConocoPhillips' Australia-West assets marks a significant expansion of its operations and growth opportunities in the Northern Territory.
These assets include the world-class Darwin LNG project and offshore gas fields in the Territory, Western Australia and Timor-Leste. Santos is now the operator of the Darwin LNG project at Wickham Point on the outskirts of Darwin.
It is also the operator of the Bayu-Undan offshore gas production platform and pipeline that feeds the LNG plant and the Barossa offshore gas project that it plans to develop to replace Bayu-Undan as its production declines in the first half of this decade. Upon completing the acquisition, Santos Managing Director and Chief Executive Officer Kevin Gallagher said the deal with ConocoPhillips had been a "long time coming". "We were doing this deal last October and, of course, at the end of the year with the COVID-19 impacts, with economies shutting down and travel restrictions, it really impacted our ability to be able to close this deal in the timeframe that we originally wanted, but we're very pleased to get there at the end of the day."
Mr Gallagher reflected on the origins of the Santos name, saying: "The NT in our name stands for and represents the Northern Territory and I told Chief Minister Gunner some time ago we were very keen to increase and strengthen our presence in Darwin. "We see Darwin as a critical part of our long-term growth strategy, and we want to have a much stronger presence up in Darwin in the years ahead.
"The completion of this acquisition is the start of us building that stronger presence and involvement as a member of the Northern Territory and Darwin communities. "We look forward to not only bringing Barossa into Darwin and giving Darwin LNG another 15 or 20 years life, but we look forward to expanding it and creating more high-paid jobs in the region and centering more of our operations in that part of the world.
"The great thing about Darwin and the Northern Territory in general is it is surrounded with hundreds of years of stranded potential resources. "Our offshore Petrel-Tern-Frigate fields 250 km west of Darwin as well as the potential of the Beetaloo onshore represent exciting development opportunities – but they will only be commercial when we can find a market for the gas.
"I'm confident that we will find customers, but it is a great irony that this gas could be delivered to Darwin at very competitive prices for Australian industry – well below east coast gas prices – yet no customers are knocking on our door to support the development of these fields. "The cost advantage of gas supply is not the only thing going for Darwin – it offers an excellent port, which still has a lot of development potential, and it has a freight advantage because of its proximity to Asian markets.
"It's a great place for Australian industry to be located, close to gas resources, it's right on the doorstep of Asia and it couldn't be better positioned for the customers who want our gas and other value added products.
"At Santos, we want to make Darwin a core part of our universe. Today we would think of Santos as Adelaide, Brisbane and Perth and tomorrow I want to be thinking about Adelaide, Brisbane, Perth and Darwin as being our key centres." Darwin LNG was built between 2003 and 2005. It has exported 735 LNG cargoes across its 15 years of operation.
It has a fully residential workforce, with broader NT operations employing around 350 full-time residents across the facility, supply base and Darwin CBD office. Santos is Australia's biggest domestic gas supplier and aims to be a leading Asia-Pacific LNG supplier by 2025. TQ