Department of Industry, tourism and trade
REBUILDING THE NT ECONOMY
The Territory's Department of Industry, Tourism and Trade is on a double-headed mission – to help business and industry recover from the economic impacts of covid-19 crisis and reach a $40 billion economy by 2030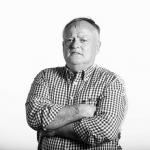 Words by

Nigel Adlam
Published

01 January 2021

"There has never been a more important time to achieve economic growth," says Department Chief Executive Shaun Drabsch.
He says growing the economy from today's $26 billion to $40 billion would create 35,000 new jobs and drive the population above 300,000.
"And it will mean a strong economy that supports a safe and healthy environment for all Territorians."
Mr Drabsch says the Territory Government has a "clear focus" on growing the NT economy.
He says this focus was reflected in September when the Chief Minister announced changes to the structure of the Northern Territory Public Service. The new Department of Industry, Tourism and Trade was formed.
"The new structure of this department brings together functions, from a number of agencies, to foster a greater level of agility, flexibility and quicker decision making across government.
"This move will help achieve the government's goal to create a $40 billion economy by 2030 and support our key industries to grow, including mining, defence, primary industries, tourism, renewable energy and international education.
"Bringing the licensing functions to this new department will support the Territory Economic Reconstruction Commission's target of having the most efficient approval processes in Australia for all Territory business licensing and approvals to start and grow a business.
"We need the right infrastructure in place to enable that growth – water security, low emission energy, transport corridors for vehicles and gas, a ship lift and industrial precincts that will attract new investment.
"We need the right skills and training to create well-paid jobs for Territorians.
"We need our businesses to have the capability and resources to meet our economic challenges."
The new department's vision to achieve a $40 billion economy by 2030 includes delivering a regulatory framework that enables responsible growth, secures market access and provides certainty and timeliness for stakeholders to increase the ease of doing business.
Mr Drabsch says: "We will support and advocate industry development through globally competitive strategy, policy and promotion.
"We will harness opportunities to attract visitors, trade and commerce, building on competitive advantages and strategic relationships.
"We will foster and build capability of businesses to be profitable, resilient and sustainable.
"And we will proactively market and promote the value and strengths of the Territory, its people and regions."
Mr Drabsch says the Territory needs to be ready to implement the recommendations of the Territory Economic Reconstruction Commission to support a strong economy that fosters a safe and healthy environment for all Territorians.
SHAUN DRABSCH
Shaun Drabsch joined the Department of Industry, Tourism and Trade (formally the Department of Trade, Business and Innovation) as Chief Executive Officer in February 2019.
His appointment follows more than two decades of executive appointments spanning the public and private sectors, where he has led the development and implementation of economic policy, infrastructure and major projects.
A keen development economist, Shaun has a passion for stimulating new investment to support stronger, more prosperous communities.
He has significant experience in delivering projects in the infrastructure, resources and tourism sectors, as well as deep knowledge of parliament, cabinet and budget processes, land tenure, and corporate governance.
Shaun has an honours degree in economics, is a PhD candidate in the field of infrastructure project governance, an Executive Fellow of the Australia New Zealand School of Government, and a graduate of the Australian Institute of Company Directors.