Publisher's Letter – Issue 28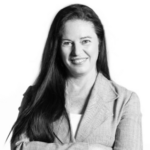 Words by

Anya Lorimer
Published

01 July 2020
So, let's start by addressing the one thing that has put us into lockdown and we can't predict or track: Covid-19. It's a fact that crises often accelerate change in society and impacts on how we do business and dictates customer behaviour. It's very reactive and rushed — i.e. if there's a five-step process that we typically follow, we skip steps three and four to get there quicker during a crisis.
Covid-19 saw us lockdown quickly, but the measure is now going to change from a health crisis to an economic one. No matter what, I believe business is going to come out of this better in the long run. Some firms will not recover and that is heartbreaking. Business has always been survival of the fittest, but having said that, we'll see an emergence of start-ups and discover innovative and efficient ways of doing things like we've never seen before.
People will dust off their knees, find their niche and come out of this with a new resilience. It's what Territorians do best. During and post Covid-19, we're already seeing new exciting ways of working and doing business from the stories in this issue. While working remotely, we've also come together and grown closer with a new kind of face-to-face — something we probably weren't doing well anyway.
Zoom, Workspace, Microsoft Teams and Facetime have become the new norm in business as companies work remotely from home. Meetings don't need to be arduous and we have picked up lost travel time by jumping online. Another offshoot is that we're seeing the emergence and acceptance of new technology, businesses offering expanded services, platforms to help students with e-learning and strategies to keep remote workers working with more options than ever before.
Campaign Edge Sprout have reinvented ourselves many times over the past 20 years, so we are embracing what is coming at us and helping small business with marketing strategies, advertising tools and websites that the Territory Government cover most of the cost for.
The vast job of reconstruction now begins. As you can read in this edition of Territory Q, many businesses have survived the crisis, often thanks to Territory and Federal government aid, and are ready to rebuild.
I wish them all the luck in the world. We need them, now more than ever, to generate the wealth, jobs and training opportunities that the Northern Territory so desperately needs. I am pleased to report that Territory Q, unlike every other publication in the NT, came through the lockdown in good shape. And I believe that's because we have a good business plan – telling the Territory's story in a bright, interesting, positive way.
Of course, I am forever grateful to those who support us. We are also celebrating our new TQ news online at territoryq.com.au Politicians are never particularly popular with business people, probably because pollies spend the money business owners have made – and often not very wisely.
But it has to be acknowledged that some of our political leaders performed exceptionally well during a difficult time. Chief Minister Michael Gunner has demonstrated great leadership qualities. Nobody has ever doubted his honesty – indeed, he has been told many times that he is too honest for politics – but some questioned his backbone.
Well, not anymore. His decisive response to the coronavirus crisis has shown the man has cojones grandes after all. All eyes are on him for the recovery. Prime Minister Scott Morrison also deserves praise – he, too, has acted with courage and determination. Both had to make decisions that they knew would harm business, possibly for years to come. But they rightly put health before wealth.
As for this edition, we're seeing some intriguing clusters of business innovation driven by technology and online tools. Fortunately, there were many great examples by brave small business directors who took these tools to the next level, exploiting their capabilities and creating new customer experiences that we've never seen before.
We're also seeing just how fabulous and dynamic the Katherine region is — tourism has ground to a halt, but the town is being revitalised and is enjoying some of Australia's biggest budgets in Defence and onshore gas exploration. The pendulum keeps swinging in Ktown. TQ are always here to celebrate the people we love in the bush.
The cattle industry won big with the successful ruling on the class action that Emily Brett took all the way from the Territory to Canberra. With her fabulous family, her late husband's parents, the Australian Farmers Federation and NT Cattlemen's Association right beside her, Emily fought a courageous fight that lasted nine long years.
That fight was a win for 300+ companies and a huge stimulus to come for businesses in the regions when they need it the most. Exciting times ahead and well done. Giving up wasn't an option. The court victory will never right the wrong, but it puts pollies on notice to think before they act.
You can wear your heart on your sleeve by purchasing some of the fantastic merchandise at herdthat.com.au Businesses coming out of Covid are on a trajectory that will evolve and modify over time. There is no hall pass – it has affected everyone. Use the ideas and inspiration here to push your business to the next level and keep the Territory moving forward.
Oh, and if you need a hand with marketing strategies or advertising, a new website or TVC, give me a shout. No matter where you are in the Territory, I'm just down The Track. TQ