Publisher's letter
PUBLISHER'S LETTER
Things have really picked up speed in the NT economy over the past 12 months. Business confidence is up and people seem to be super busy in all sectors. Finding a weekend to escape is becoming a challenge. And in the blink of an eye, it's the end of the financial year. I've never been more popular with interstate friends wanting to visit as the hotels reach 100 percent occupancy.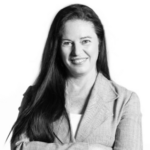 Words by

Anya Lorimer
Published

02 July 2021

I hear it all the time but covid has been good to the Territory. We are all holidaying at home and the NT seems to be up there on the bucket list. The Government should be commended for managing the quarantine facility at Howard Springs and again taking the lead by offering vaccinations to anyone over 16 years of age months ahead of other states. The Territory is also enjoying growth in our population for the first time in many years because there are opportunities opening up and skilled workforce jobs on offer. It's not uncommon to have young people juggling two or three jobs at once. It's been great to see the influx of visitors around events and enjoying our fabulous Dry. It's hard not to feel lucky when Melbourne goes into their third big lockdown in 12 months – and it's winter. As a 26-year local, I have to say I've never enjoyed the space and freedom on offer more. Mary's laksa now has crowd control barriers but you can still pick a Territorian by their handful of reusable plastics standing patiently in line. The property market, especially houses, has had an uplift and staff in some sectors are still difficult to attract. However, if you look at labour shortages Australia-wide you will see it's consistent largely due to the international workforce being paused with our borders closed.
You know things are busy when you have to book a hair appointment two weeks out, so it's great to see a positive attitude off the back of a few tough years. Some might have cautious optimism, but the good fortune is also flowing into our regions with onshore gas, infrastructure, private sector investment and defence spending. What we need now is the red tape to ease up further and for Government policy to enable the private sector to get on with driving business and the economy. NTG needs to outsource more and continue the public sector employment freeze to keep budgets under control and let us worry about finding good people to get the work done. Right now, the last thing the private sector needs when there is a skills shortage is to be competing with inflated public sector wages and conditions that are out of line with award rates. The other great thing about outsourcing is you don't have to rely on the skill set of one person because you can engage the talents of many and only when you need them. Win win.
TQ has always been packed with positive stories and the size of this edition reflects that. As always, there is a strong emphasis on the resources industry – Empire Energy, INPEX, Santos, MRM, South32, Core Lithium and KGL, plus the way Rio Tinto is working with the community to ensure North-East Arnhem Land has a prosperous future when mining ends. We take a look at the tremendously innovative work being done by Charles Darwin University and the Power and Water Corporation. TQ also details the exciting plans for a world-class resort at the Darwin International Airport. There are many other big achievers – the Humpty Doo Barra Farm continues to be a model of good, ethical business. And Darwin's two independent schools, Essington and Haileybury, continue to give many parents a good reason to stay in the Territory.
The July quarter of TQ has shaped up to have a fair bit of content on Darwin racing – with Anthony Waller on the front cover to legend Ted Bailey as our Territory Pioneer and heaps of content between. As we all get ready for the 2021 Great Northern Darwin Cup Carnival, it also pays to look back at how far we have come as a community. Look at the old NT Archives photos of Darwin racecourse 106 years ago and you'll see just how far racing has developed. Crazy to think the industry pumps more than $200 million a year into our economy and we manage 40,000 people over the course of the carnival at Fannie Bay trackside through race days and social events.
I'd like to take a second to thank all my wonderful staff who have gone over and above to pull this big issue together. I'd also like to thank all the people behind the scenes – jockeys, trainers, staff, and volunteers past and present – for making Darwin racing what it is today.
Hats off to you. TQ