PUBLISHER'S LETTER
Welcome to the October issue of TQ. We were immensely proud to attend and promote Facing North in Canberra as an independent business. Facing North's mission is to impress on interstate decision-makers, particularly politicians and potential investors, that the Territory is the land of opportunity and ready for nation-building projects.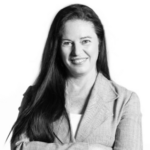 Words by

Anya Lorimer
Published

02 October 2023
The thing that ruffled my feathers at Facing North was the Chief Minister having to take on the Teals and trolls at the Press Club. Proudly, Tash stood her ground in defending the Middle Arm manufacturing hub, which has since progressed to the next stage. Other big hitters have also come out swinging. One of the best articles in this edition of Territory Q is by Tamboran Resources chief executive Joel Riddle. Comments about his opinion article include: "Why target only the Beetaloo?? Like there are no heavy emissions projects in WA and QLD. Why are those states not being targeted by Teals and activists? Is it because the NT is seen as a weak and easy target?"
Beetaloo is the first net-zero scope 1 gas prospect anywhere in the world. It is estimated there is enough shale gas to power Australia's electricity needs for 300 years, which means the NT has more gas reserves than Russia.
We also need to address perceptions of mining. Demographer Simon Kuestenmacher says that with 11 critical minerals required to produce batteries, he's expecting mining to become more socially acceptable when it's producing resources for renewables. He forecasts record high mining investment and mining output "that goes through the roof". Core Lithium has just opened its second mine, 45 kilometres south of Darwin. Congratulations to them for being in front of the curve.
The Territory has a firm economic bedrock on which to build. But three of the biggest mines in the NT – Ranger, Gove and Groote – are coming to the end of their lives. This was a red-hot topic at NT Resources Week. We will publish a bumper edition in January explaining what our resources industry means to the Territory. Mining is the major economic driver – it injects billions of dollars into our economy, so while the end is near for some, we need to put our foot on the gas (literally) for those emerging.
Here's a fun fact: I first heard of the Middle Arm idea in 2006 when working on a project called Creating Darwin's Future. After INPEX hit a native title hurdle in Western Australia, then Chief Minister Clare Martin and public service head Paul Tyrell made a beeline for Japan and presented an opportunity for the multi-billion dollar gas development at Bladin Point with Middle Arm right next door as a possible downstream manufacturing hub. We typeset their business cards and created the glossies to convince INPEX that Darwin was the place to be. We need to have intelligent conversations about Middle Arm, deliver factual information and call out the scaremongering keyboard warriors who troll on social media and picket in rowdy groups of 10. Although the Territory is small in population, we are strong enough to shoulder these large nation-building projects. Together we need to stand up to the bullies in their posh suburbs and eco-sandals – probably made of a bi-product of gas.
On that note, I'll remind everyone that TQ is unashamedly saying "yes to progress." I proudly bring you more great stories from the mining and resource sectors. We also love telling the stories of the nuts and bolts guys who are supplying parts to billion dollar defence contracts. It's also no secret we love covering content for Aboriginal organisations, such as the Jawoyn Association, which is pushing forward, diversifying and creating real jobs and pathways for Indigenous people. Read how Traditional Owners are rising to the great challenge of laying the economic foundations for self-determination.
You must love a place that embraces visionaries such as Paul Tyrrell, which is why I choose him for a special profile article in this issue. His vision 17 years ago is what could shape our economic future and position Middle Arm as a world-class master-planned industrial precinct with a focus on renewable hydrogen, advanced manufacturing, carbon capture and storage, and minerals processing. We also need to be reminded that the Territory attracts and retains the calibre of people such as Brad Morgan, who is undoubtedly the most head-hunted man in Australia. Thank you, gentlemen, for sharing your stories with TQ to inspire others.
I'll leave you with words that I feel represent the Territory versus the Teals and remind you we can change our economic destiny and create a better world at the same time.
Here's to the crazy ones, the misfits, the rebels, the troublemakers, the round pegs in the square holes … the ones who see things differently — they're not fond of rules… You can quote them, disagree with them, glorify or vilify them, but the only thing you can't do is ignore them because they change things… they push the human race forward, and while some may see them as the crazy ones, we see genius, because the ones who are crazy enough to think that they can change the world, are the ones who do. Think Different — Steve Jobs, 199