POWERFUL INTEREST IN NT RENEWABLES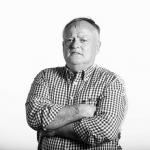 Words by

Nigel Adlam
Published

30 September 2022
The Northern Territory Government's drive to cut carbon emissions from electricity use and to grow the renewables industry is gathering pace.
Its goal is to halve carbon emissions from electricity this decade and eliminate them by 2050.
Efforts include a string of projects already underway to transition to renewable energy – from batteries to solar, hydrogen trials to a virtual power plant.
The Territory Government's Darwin- Katherine Electricity System Plan highlights solar and batteries as key to achieving the 2030 target.
Its popular Home and Business Battery Scheme (HBBS) offers homeowners, business and not-forprofit organisations grants to install batteries and inverters.
More than 1600 applications have been approved since the scheme started in April 2020.
Solergy solar technician Jhana Cowham installs 13-15KWh batteries – and 99 percent of his customers are residential.
The Alice Springs-based renewable energy business managing director says batteries allow customers to store solar energy captured during the day for use in the evening.
Home and business owners aren't the only ones benefitting – industry is, too. Installation companies have also seen increased demand since changes to Jacana Energy's premium feed-in tariff scheme were announced.
The owner of Darwin-based No Hassall's, Ben Hassall, says the HBBS can be combined with a Federal incentive to save homeowners more than $10,000 in installation costs.
"We now find ourselves designing more off-grid systems for residential customers, remote communities and cattle stations," he says.
"As solar technology improves, we find ourselves using lithium ion batteries, which are much better suited to the NT's climate."
The NT and Australian governmentsupported Alice Springs Future Grid project is also exploring ways to store and distribute the power of the sun. It includes the Solar Connect virtual power plant trial, through which a collection of solar and battery storage systems are treated as a single source of energy.
Small household and business batteries will complement the Territory Generation's Darwin- Katherine Battery Energy Storage System – or DK BESS – at the Channel Island power station.
The $45 million project is the first step towards reducing the use of gas generators for the Darwin-Katherine system and another way to cut the NT's emissions.
The DK BESS will increase the stability and reliability of the region's power supply by quickly and efficiently managing solar energy fluctuations. The system will unlock further capacity for households to connect rooftop solar or for industry to invest in lower-cost solar power generation.
The Territory is also set to play a key role in the global renewables revolution when two mines begin producing minerals crucial to the production of batteries.
Core Lithium will soon begin producing an average 173,000 tonnes per year of high-quality lithium concentrate from the Finniss mine, one hour's drive from Darwin.
At the other end of the Territory, TNG is proposing to produce vanadium from its Mount Peake vanadiumtitanium- iron project 230 kilometres north of Alice Springs.
The mine is expected to produce an average of 6000 tonnes per year of vanadium pentoxide, which is 3.2 percent of the world's demand, and generate a total life of mine netcash flow of $12 billion.
Hydrogen has been identified as having huge potential to store renewable energy for long‑distance transport, including for export by ship.
TNG is working on another project with its joint venture partner, AGV Energy, for green hydrogen production in Darwin.
Territory Generation is installing a new 22 megawatt gas-fired, hydrogencapable generator at Channel Island, while an export green hydrogen project on the Tiwi Islands was recently granted Major Project Status by the NT Government.
From home batteries to hydrogen, the NT is powering ahead with its renewable energy goals.