Energy Club NT
PERFECTLY PLACED
As a regional jurisdiction, the experience of the Northern Territory supply chain is often underestimated.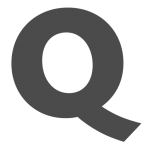 Words by

Sonia Harvey
Published

01 April 2021

As a regional jurisdiction, the experience of the Northern Territory supply chain is often underestimated.
While our size and population may be deceiving, this understated capability may just be our trump card in the race to attract investment.
While capacity has been through ebbs and flows with fluctuating demand, the truth is, there is existing maturity and expertise that has developed over many years of exposure to world-class industry.
Territory businesses also have a natural advantage in understanding requirements essential to servicing the complexities of remote projects and often challenging environments.
The Territory Economic Reconstruction Commission (TERC) final report is an inspiring blueprint. It confirms the importance of economic diversification while notably substantiating the role of energy development, including gas and alternative sub-sectors.
The critical next steps need to be ensuring these industries are positioned to attract essential private investment and, in parallel, advocating for local content engagement with fair and reasonable opportunities.
Assuming the implementation of the TERC report is supported with the priority it deserves and a sizeable portion of the opportunities being floated can be realised, the NT service and supply chain is poised for a significant step in positive expansion.
There are many Territory businesses that have built diversified capability, offering services across growth sectors of minerals, energy and also defence. These major economic rebuild opportunities identified will increasingly require agility, collaboration and innovation as businesses respond to an escalating critical mass of service requirements.
Within the gas sector, over $400 million is spent annually by the active industry, not including onshore exploration. Local business contracts contribute to a quarter of this total spend. The Territory Government has a goal that by 2025 local participation in the industry supply chain will double to at least 50 percent. This has the potential to add an additional $1 billion to the Territory economy over the next 10 years.
As industry development is continuing to attract strategic interest for many Australian service and supply businesses, there is no doubt there will be an influx of interstate companies looking to establish a presence in the NT. This will most certainly increase market competition but should be viewed constructively. More businesses operating from a base in the NT will mean jobs as Territorians are employed, local capability strengthened, and there is improved recognition as a sophisticated and competitive supply chain.
To efficiently build a competitive supply chain we need effort from both operators along with the local providers. Obstacles are evident – disrupting and reshaping existing buying behaviors with proponents and contractors can be a challenging task. The clients and customers need to standby delivering their commitment to engage and procure locally where possible. From NT business perspective, genuine investment into innovation and business nimbleness is also vital. All aspects of industry working together will ultimately generate mutually beneficial outcomes.
Energy Club NT has a diverse membership with representation from global operators and investors, major tiered contractors and the local supply chain. This diversity of engagement is ultimately what drives the success and value of our platform. The organisation has a key focus to support the introduction and promotion of the local supply chain to our wider industry stakeholders to benefit the entire industry.
One of the most reputable initiatives implemented by Energy Club over the past five years is an event called Meet the Buyer, held annually in the opening of NT Resources Week. This opportunity has invited hundreds of representatives from buying entities to meet one-on-one with Territory businesses in an organised speed-dating format. As part of the forum, over 560 individual meetings are facilitated in less than three hours with tangible outcomes measured through feedback from the participants.
Territory businesses reported revenue generated in less than a week and contracts executed within three weeks from direct leads following this event. The most common feedback from buyers is that they did not know the capability of NT businesses was so extensive and welcomed the opportunity to have their procurement teams informed.
The connection of stakeholders across the industry collectively working together will be imperative to realising the opportunities for the Territory's energy sector. The fact our jurisdiction is on the global radar with the whole world watching proves how valuable this opportunity really is and it's a privilege to be an integral collaborator trusted to bring the industry together.
Energy Club NT will continue to build on our existing platform to bring value to our members and the industry streamlining market access, promoting awareness and engagement every day with every decision.