HOSPITALITY NT
PASSION AND LOCAL PRODUCE A WINNING RECIPE
A focus on using local produce and a passion for exploring unique Territory flavours has seen not one, but two, local chefs tie for the coveted Chef of the Year Award at Hospitality NT's prestigious Awards of Excellence.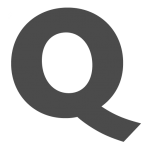 Words by

Alex Bruce
Published

05 July 2021

Held on the lawns of Mindil Beach Casino and Resort on 19 May, the annual awards saw 500 hospitality operators, suppliers and supporters gather to celebrate excellence in the Territory's hospitality industry.
In a highlight of the night, the judges named Hoang Ton Co from Darwin Trailer Boat Club and Ryan Hamilton from Phat Mango joint winners of the Chef of the Year Award.
Both are a credit to the local industry, paving the way for a future generation of Territory chefs through their out-of-the-box thinking and creative use of local produce.
A key reason behind the Darwin Trailer Boat Club's third-place ranking on TripAdvisor, Ton is responsible for fan favourite dishes, such as the house-smoked ocean trout, slow-braised beef cheek, six-hour slow-braised pulled pork, barra in a bag and buffalo scotch fillet.
As well as making most dishes from scratch, Ton also installed an on-site herb garden at the Trailer Boat Club with 15 homegrown herbs, such as Thai basil, lemon balm, turmeric and paw-paw now making their way into dishes such as laksa, authentic Nepalese curries and Ton's specialty: Vietnamese dishes.
Also proving paddock to plate is not only possible in the NT, but a winning recipe for success, is joint winner Ryan Hamilton from Phat Mango.
His bold menu at the new Darwin hotspot was developed using solely local flavours.
This could only be achieved through his dedication to building strong connections with local growers and producers, allowing Territory produce to shine on the plate and deliver a memorable dining experience.
Research has shown today's customers crave a local connection when dining out, whether it's at a pub, hotel, bar, fine dining, café bistro or restaurant.
From breakfast to lunch to cocktails and everything in between, customers want to taste their location and surroundings on the plate.
Hospitality NT has been working hard to strengthen the connection between the local hospitality industry and our farmers and producers to ensure local flavours are represented throughout our venues.
We know this is more likely to achieve a more favourable experience for customers, which is good for business and tourism in the Territory.
It also keeps our farmers and growers in work, creating even more jobs in our agricultural industry.
Hospitality NT will continue to hold events such as our Top End Farm Trip earlier this year, which saw 60 chefs and industry representatives travel to farms between Darwin and Katherine to develop a greater understanding of local produce available.
It is this local knowledge, combined with the passion of our local chefs such as Ton and Ryan, that will see the Territory's hospitality industry grow to even greater heights together.