Tiwi Partners (Aust) Pty Ltd
PARTNERSHIP TAKES OFF
A groundbreaking partnership between leading building and civil construction company Sitzler and the Tiwi has taken a giant step forward.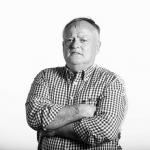 Words by

Nigel Adlam
Published

01 October 2019

A new company called Tiwi Partners (Aust) Pty Ltd has been formed. It's a milestone in the agreement between the Territory born-and-bred company and the Tiwi – represented by the Tiwi Land Council and the Tiwi Island Regional Council.
Indigenous organisations and private business recognise the cementing of the partnership as being of national significance.
The enterprise was created only three years ago as a modest joint venture. But the formula proved to be sound – the 50/50 venture took off immediately and is now winning contracts in the Territory, South Australia and Western Australia.
Much of the progress is being credited to the company board, which is committed to making a success of what is probably an Australia-first partnership.
Six of the nine-strong board are Tiwi and three are women, including chair Marion Scrymgour.Allan McGill is deputy chair and the board members are Leslie Tungatulum, Lynette De Santis, Mary Dunn, Stanley Tipiloura, Gawin Tipiloura, Michael Sitzler and Steve Margetic.
Some of the profits from the company will go into a special trust fund for social programs; it is envisioned that the fund will be "substantial" within a few years.
Ms Scrymgour says the land council and regional council wanted to create "something special" for the future of the Tiwi.
"We were going into the unknown when we started all this," she says. "Two Aboriginal companies put in expressions of interest for the partnership and we copped a bit of flak for not choosing them. But this is not about family – it's about building a future. We had to make a purely business decision. We chose Sitzler because they were the best. The partnership is working very well. Sitzler people are fantastic – very open, very transparent."
Mr Margetic, who is the managing director of Sitzler, says the joint venture has already completed millions of dollars worth of work.
"It's continuing to win work, which is marvelous," he says. "We've all put a lot of effort into this and things are going very well."
Mr Margetic says the aim is to grow the company and train as many Tiwi as possible.
"We want Tiwi Partners to be a fully Indigenous managed company with highly experienced Indigenous management within 10 years. We're all working towards that."
Tiwi workers will be given Vocational Education Training in construction trades.
A common complaint among Indigenous people is that the jobs at the end of many training schemes are transitory. But Tiwi Partners offers permanent, sustainable employment.
"It's important to have consistent work," says Mr Margetic.
He says the company is already a "player of significance" in the national Indigenous business arena.
"The fact that we've got a stable, committed board is very important. We're fortunate to have Marion as chair. Everyone on the board shares the same long-term vision."
Mr Margetic says the board wants the company to have a strong balance sheet so it can one day branch out from building and civil construction.
"There are great opportunities for a company like this."
And he says proudly: "Tiwi Partners hasn't asked for a single dollar in grants. It's all our own money."
Ms De Santis says the Tiwi wanted to go into business with an outside partner to improve the economic development of the islanders.
"We called for expressions of interest and got a lot of replies," she says. "Sitzler won hands down because it offered financial security, training and employment for our people. The whole thing is working very well. We've had some Tiwi go down south to build kit homes. Everyone is so happy about it and the people with jobs are very proud. All Tiwi will benefit from this partnership in the long run."
Ms De Santis is delighted that Tiwi Partners has won work off the islands. But she also sees a role for the company closer to home, fixing roads and bush tracks.
"The bush roads on the islands are important to people when they want to go fishing and hunting."
Mr McGill says Tiwi Partners has been rigorously assessed as a genuine Indigenous joint venture by Supply Nation.
"It is important to note that this whole enterprise was the idea of Tiwi people themselves," he says. "The land council and regional council sat down together to work out a way to get greater economic development for their people."
Mr McGill says the company has carried out specialist work, such as installing an airconditioning system in an ammunition shelter.
"But we also want semi-skilled work so that employment can be broadened."
Tiwi Partners was recently awarded a prestigious $45 million Defence contract for phase 6 facilities for the Jindalee Operational Radio Network near Alice Springs.
The project has provided opportunities for seven Indigenous workers, including two apprentices, who over the past three months have performed 11 percent of the project hours. The company has been awarded contracts in the order of $70 million with the Department of Defence over the past 12 months or so.
Tiwi Partners and Sitzler have received joint accreditation from the Office of the Federal Safety Commission for the Australian Government Building and Construction WHS Accreditation Scheme, which means the company can tender for a vast range ofnational contracts. TQ
CONTACT
100 Pruen Road Berrimah NT 0828
PO Box 37520 Winnellie NT 0821
1800 957 060
admin@tiwipartners.com.au
tiwipartners.com.au