Department of the Chief Minister
OUR DIGITAL REVOLUTION
The Territory digital revolution is here with significant digital and data infrastructure projects set to play a key role as the NT Government aims to accelerate and expand the Territory's economy to $40 billion by 2030.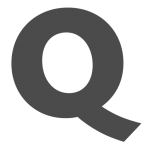 Words by

TQ Staff
Published

05 April 2022

Economists say the Territory's close proximity to South-East Asia offers Darwin an unparalleled opportunity to close the gap between the Australian and booming Asian digital economies.

In the past year, Vocus, Hawaiki and Inligo Networks have announced new international digital connections linking Darwin to South-East Asia and North America.
These new high-speed, secure information highways will see the Territory taking a leading role in Australia's digital economy and help unlock Darwin as a major new data hub for the Asia-Pacific region.
Vocus' Darwin-Jakarta-Singapore cable will be the first direct fibre link between Darwin and Singapore with installation starting this year and operational by mid-2023.
Hawaiki Nui also starts construction on its 25,000-kilometre submarine cable, which from 2025 will connect Darwin to other Australian cities, such as Sydney, Melbourne and Brisbane, and provide the Territory with a direct access to the digital hubs of Singapore, Jakarta and Los Angeles.
The Inligo Network Asia Connect Cable System (ACC-1) is the Territory's third cable connection to Singapore, with links to Indonesia, East Timor, Guam, Japan and the United States.
The $700 million Inligo subsea optical cable begins roll-out this year and is complemented by Inligo's new $200 million terrestrial cable Unite-1, which will connect Darwin and Adelaide, then potentially to Melbourne, Canberra and Sydney.
These three major investments in new lightning-fast fibre cables come at the same time as a commitment from two Australian companies, NEXTDC and DCI, to establish world-class data centres in Darwin.
This year, NEXTDC begins construction of its $100 million data centre in the Darwin CBD.
The Darwin data centre – to be known as D1 – will bring world-class global best practice for cloud and digital services access, enabling Territory businesses and communities to access the full potential of NEXTDC's ecosystem, as well as world leading, security, resilience, and sustainable operations.
The facility has a targeted IT load of at least eight megawatts and will have direct access to Darwin's major undersea cable and inter-capital infrastructure.
About 200 jobs are expected to be created during construction and 20 during operation.
NEXTDC have also secured a first right of refusal over a second Darwin site for their D2 facility to further boost the region's long-term technology infrastructure needs, including a hyperscale campus catering to the emerging South Asia region and the NT's growing subsea cable connectivity.
NEXTDC chief executive Craig Scroggie says: "This digital infrastructure development represents an important investment for the NT that will further support and accelerate the growth of the northern digital gateway in Australia."
DCI also plans to build a data centre in Darwin as part of its global expansion strategy, with an IT load of 10 megawatts.
DCI chief executive Malcolm Roe says: "Darwin is the command hub in the north for Australian defence and coastal border forces, and hosts significant US Defense technical and aerial assets.
"The rapidly growing space sector is also seeing organisations such as NASA and other global players establishing a presence in the Territory.
"This is all in addition to the existing mining, agriculture, and tourism sectors.
"These industries require secure ICT infrastructure, so it makes perfect sense for us to increase our footprint to include the NT."
Global internet traffic surged by more than 40 percent in 2020 as a result of increased video streaming, video conferencing, online gaming and social networking.
This growth comes on top of rising demand for digital services over the past decade; since 2010, the number of internet users worldwide has doubled, while global internet traffic has expanded 15-fold.
Adding to this, the Terabit Territory project, a project to develop a highly secure, high-speed terabit network, is transforming Darwin from a gigabit city to a terabit Territory, perfectly complementing the international cabling projects and data centres.
As part of Terabit Territory, Vocus upgraded the fibre backbone between Adelaide, Darwin and Brisbane from 10 gigabit per second technology to world-class 200 gigabit per second technology.
In total, this means the backbone in and out of Darwin is now scalable to deliver a massive 480 terabits of total data capacity, a 25-times increase over the previous technology.
The $18 million Terabit Territory project is jointly funded by the NT Government and Vocus. The Territory Government's contribution through its Local Jobs Fund is $7.9 million.
Another major project, HyperOne (H1), will connect all major data hubs in every capital city in every state and territory, and deliver better connectivity to regional and remote areas.
H1 will deliver a generational upgrade to the Territory's core digital infrastructure, supporting greater connectivity across the whole of the NT.
This network will be Australia's first hyperscale national fibre network and as part of its first phase will include three routes connecting Darwin. The first is Darwin to Adelaide, followed by Darwin-Brisbane, along the Barkly Highway, via Townsville, and finally Darwin-Perth, via a subsea connection.
The HyperOne network will include more than 2200 kilometres of high-speed fibre cable across the Territory and will be capable of carrying more capacity than all of Australia's existing national backbone networks combined. Nationally, HyperOne will create 10,000 jobs during construction, many of them in remote and regional Australia.
HyperOne has also partnered with FiberSense, an Australian company founded by Dr Mark Englund a born-and-bred Territorian.
The FibreSense technology will provide real-time awareness of the physical fibre network across the whole route, providing unprecedented protection from external aggression, such as from excavators and animal damage, as well as detecting physical touching of the cable, to provide unprecedented security of this national backbone.
The City of Palmerston is also introducing FiberSense technology, making Palmerston the first city in the world to receive a large-scale deployment of the ground-breaking technology.
The $2 million project is in partnership with the Territory Government and will see the delivery of a FiberSense network within the Palmerston CBD, Bakewell and Tiger Brennan Drive.
Based on vibration sensing, the capability uses a cutting-edge Australian technology to monitor and analyse moving object and event data in real time, with insights produced from this data allowing council to plan better for the future of the community.
Palmerston will become one of the first municipal scale deployments of the sensing and data collection grid to cover an entire precinct in the world.
Territory communities are also benefiting greatly from this digital revolution.
For instance, Vocus has installed a 46-kilometre undersea fibre optic cable connecting the Tiwi Islands to the national telecommunications network.
The new cable improves the reliability and capacity of telecommunications for residents and businesses on the Tiwi Islands, providing the same modern communications standards as other parts of Australia.
The Territory Government provided a grant of $8.5 million over three years to deliver the Tiwi undersea optic cable project.
The mass improvements in the Territory's digital network will help teachers deliver education in regional and remote schools; benefit remote health providers and emergency services; and stimulate business opportunities across all parts of the NT.
But it will also open up opportunities for digital trade with the markets to the north.
Singapore's 60-plus data centres are using more than 10 percent of Singapore's power. There is an exciting role for the territory to play in providing data redundancy or overflow from the Singapore market – a role where we can ensure data centre operators commitment to zero net emissions is met through our large-scale renewable projects and a place where data sovereignty can be assured.
Territory Investment Commissioner Andy Cowan says: "The drive to turn the Northern Territory into a world-class digital hub is gathering pace.
"The attention is well and truly on the Territory when it comes to the digital and data industry, and that comes as no surprise given that there are more than 500 million people within 50 milliseconds of Darwin."
"These digital projects are game-changers for the local economy, positioning the Territory both as a digital gateway to markets to our north and as Asia digital-gateway into Australia, attracting new industries, and encouraging global tech giants to set up shop in the NT – and that means a stronger and more robust economy and more jobs for Territorians."